Introduction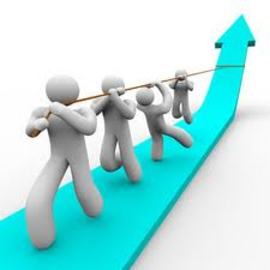 Towns, neighborhoods and communities suffer when there is not sufficient business in the area to support the infrastructure. Individuals and families begin to notice that municipal entities are less able to provide the level of services they once did. People have to search further for work and may even end up with periods of unemployment.
To counteract the negative impact of declining jobs and a slow economy, many cities and smaller municipalities engage in economic development marketing efforts. The goal of this type of marketing is to bring new businesses into the area that can provide jobs and contribute to the tax base. In some instances, it is more economically advantageous for the marketing effort to encourage local businesses to expand by offering incentives.
History
As recession periods impacted communities in the economic cycles of the late 20th century and into the 21st century, cities, counties and states began adopting the advertising strategies of major brands. It quickly became apparent that the governing organizations needed to do more than just talk about the features of the area. Tax incentives, relocation help and job development support became integral parts of economic development marketing. Larger entities, like state governments, set up entire departments dedicated to the marketing efforts.

During recent decades, private entities were drawn into the economic development marketing mix. Executives from existing companies in the area were recruited to give their input to marketing efforts and to offer testimonials that would entice other businesses to move into the area. Small business organizations, such as the Chamber of Commerce, and citizen groups also became involved in courting businesses to relocate or expand in the region.
Features
Most economic development marketing programs are headed up by an experienced executive who is responsible for budget development, administration and developing marketing strategies. The executive has a staff of paid employees and coordinates volunteers, interns and committees to carry out the strategies. Successful economic development marketing executives work well with government entities, colleagues and the community.
Economic development marketing programs must often work on a strict budget. To meet goals, the organizers must be creative in how they find prospective businesses to bring to the area. The approach may include print and broadcast advertising, press releases and public relations efforts, and active word-of-mouth referrals.
Both public and private sectors usually get involved in economic development marketing for the community. Giving a tax break to companies relocating or expanding in the area is an incentive that must be crafted by the lawmakers. Public input is necessary, however, and community members are often eager to lend a hand. Volunteers may get involved in activities ranging from community clean-up days to mail and telephone campaigns.
Individuals interested in a career in economic development marketing should consider an undergraduate degree in marketing, finance or public administration. Additional graduate-level work in management and economics is highly desireable. During college it is helpful to do volunteer work with community development organizations and internships with government organizations, if possible.
Tips and comments
Towns with a historic district may tap into the Main Streets program, a division of the National Trust for Historic Preservation. This program supports and strengthens local economic development marketing programs.
Comments
Most Recent Articles