Introduction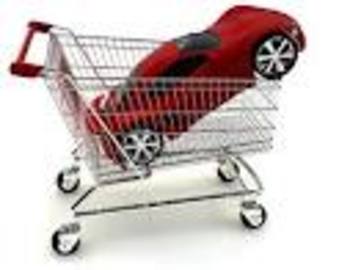 Buying a car nowadays has become a very complicated issue. If you have a limited budget and a limited desire then you have limited options but if you have unlimited budget and a desire to buy the best then the options are unlimited too.
The most confusing part is to decide what we want while going shopping for car. I have been through this many times and have come to a conclusion that every individual has different tastes and needs. These handful tips may just assist you to narrow your choice and come to a conclusion as to which car to go for.
Step 1
Tip No. 1:
The main criteria in purchasing a car are the purpose for buying the car. If the car is to be used for rough terrain and field work it is always preferable to go for a SUV or a four wheel drive vehicle. This has powerful wheels and hence is useful to be driven in rough terrain and also for going for faraway places. It has more space and hence is very comfortable to sit. If the car is for office purpose and is to be driven for short distance on roads then it is advisable to go for small cars but then if there is no limitation of budget then one can go for bigger cars of their own choice.
Tip No. 2:
Colour of the car is also important if you want it for your personal use. Though it may appear to be a small thing but it is an important aspect while deciding to purchase your own car.
Step 2
Tip No. 3:
The shopping for car is an important decision but we have to be careful of the budget also. The car we need to purchase should be well in the budget we have set. Many high range cars are available and also many cars which are below the budget are also available. The best thing is to set a budget range prior to the purchase and stick to it. Lucrative offers from high budget for car should be resisted firmly.
Tip No. 4:
The Purchase of a new car should be done after noting the consumption of petrol it does. It should also be taken care that the car one buys is suitable for maintenance and wear and tear.
Tip No. 5:
Discounts and Sale prices are always available during festival times and hence it is always advisable to wait for the discounts to be available. The purchase for car is always cheaper during discount periods as the rates decrease and many offers are also available along with the purchase for car.
Step 3
Hence when you are going to purchase a new car some basic tips should be kept in your mind and then you will land up buying the best car which is of your choice and also will fit your budget too.
Tips
A purchase for car needs to fit your budget
The for car should be fit to your requirements
The purchase for car should be with the best offers and at discounted prices too
The new car should be bought within budget but also should meet your demands too.
Comments
Most Recent Articles