Introduction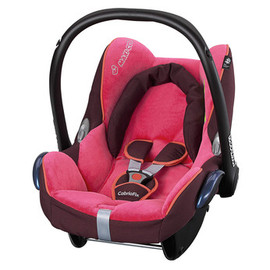 Sometimes, car seats are recalled due to malfunctions and problems that some parents have noticed that theirs have. If several models of the car seat have a problem, there is usually a recall put out so that parents do not continue to use the car seat. If your car seat is registered, you may also be able to return it or contact the company for a brand new one at no cost to you. Graco infant car seat products are well known for their reliability, high quality, and affordable price. Even this brand has gone through several product recalls in their day. Once a Graco infant car seat is recalled, you will not be able to purchase it, so there is no real need to worry about purchasing a faulty car seat once the recall has been issued for a while.
History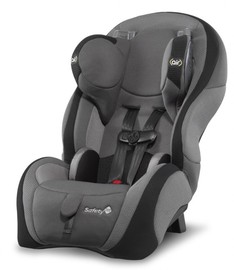 The Graco infant car seat brand has been around for decades. This is among one of the first car seat brands that came to be. When you hear the name Graco, you may think of their car seats and how this is a well known, reputable company. Even when companies are known for their reliability, things can still go wrong. Typically, car seat malfunctions are not known about until several people complain about the same issue. Even with a brand like Graco, there is still the possibility of a recall. This should not change your opinion on the brand, as many companies go through these same issues.
Features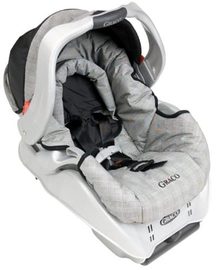 If there is a major Graco infant car seat recall, you can usually find out about it on the home page of the Graco website at GracoBaby.com. If you seem to be having a problem with your Graco infant car seat, you can contact the company to complain about the issue. Graco's customer service number is 800-345-4109 and the mailing address is Graco Children's Products, 150 Oaklands Blvd, Exton, PA 19341.
In the past, there have been some Graco infant car seat recalls that you may have been the victim of. When you are first thinking about what type or brand of car seat to purchase, you may be interested in knowing the type of recalls that have been issued from Graco in the past. Many car seats from Graco that are 10 years or older have been recalled. If your car seat is this old, it should not be used under any circumstance. Other recalls include instruction manuals not providing you with correct installation images, which could result in the LATCH strap being incorrectly hooked. In 2002, the Graco SnugRide with base was missing some metal parts from the base or carrier. This could have caused the carrier to detach from the base in the event of a car crash. In 2007, the back of some Graco infant car seat pads could pull away from the seams.
Tips and comments
If you notice a problem that you are having with your Graco infant car seat or a misprint in any instructions, you should always contact the Graco company.
Comments
Most Recent Articles