Introduction
So you just bought yourself a MEMORY CARD flash drive and want to know how to use it. A MEMORY CARD flash drive is one of the most common accessories you carry around these days. The reason is because you need to carry some sort of data for your work all the time. Students carry around their assignments, workers carry their contract and office documents and presentations. So basically some of us still don't know how to use them. This page will give you basic overview on how to use your MEMORY CARD flash drive and maintain it.
Step 1
First you decide what size of memory you need. If you need to carry a lot of data all the time then I prefer using USB flash drives with lots of space. Go for 4GB, 8GB or 16GB flash drive depending on the use. If you transfer a lot of movies and pictures then get a 8GB drive minimum or more. If you just need to transfer documents and stuff then go for 4GB or something near it.
Step 2
Now The Memory card flash drive usually has four ports that allow you to read up to 32 different kinds of Memory cards, SDHC, SD, mini SD and so on. As said before the size of the memory will depend on your need. The type of card will depend on what you need it for, like cameras usually have memory sticks or magic stick duo in specific for Sony cameras. Smart phones use SD cards. All can be used in the Memory card reader, at least in most basic ones.
Step 3
Next if the Memory card flash drive is built in to your computer then all you need to do is insert the Memory card into the proper slot. If you have a USB Memory card flash drive then you need to insert it into the USB port. It's the port that looks like a ducks mouth or the one that looks exactly like the mouth of the USB flash drive except the connectors are on opposite ends.
Step 4
Now insert the Memory card into the drive. Choose the port that it will go into by referring to the manual of the Memory card flash drive. Make sure you don't insert it into the wrong ports otherwise if the port is to big and the card is to small it can get stuck in there.
Step 5
Finally when you go to my computer window on the computer then you will see all ports of the drive in the removal drive bar. There you click on the drive in which you inserted the memory card and you will see all files and data stored in the card.
Tips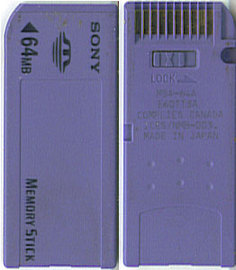 You can use this window to transfer data in and out of the card. Make sure you don't slip the memory card in the wrong slot of the flash drive. You will lose your memory card this way and probably the slot of the flash drive as well. So, although it is of extreme utility, it has to be used in the right way to ensure losing your precious data.
Comments