Introduction
Color printers, be it for office or for domestic usehas become an accessory that you cannot do without. Color printers have evolved from the old dot matrix type to ink jet to the ultra-modern laser printers. There are a wide range of color printers in the market to choose from, and deciding which one will best suit your needs have always troubled buyers.
History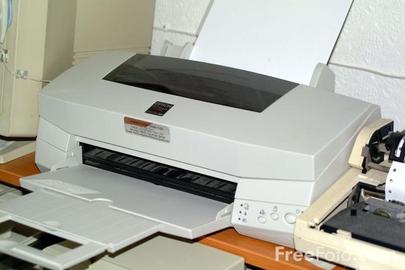 Let's review some of the best Color printers available in the market. Dell with their 5130cdn color laser printer can be ranked as the best in the market. Priced at $1549, it's made for high speed, and high volume office type printing. Clubbed together with high quality printing and low per page cost, this printer will save you money in the long run. The speed of this printer has been marked at 25.2 pages/minute for plain text, and a graphics printing speed of 8.3 pages/minute. With natural coloring, text quality and color quality are the best that dell has to offer you.
The Lexmark C792de color laser printer, priced at $1599 is not far behind the Dell. Although it's not as fast and as economical as dell, its better equipped than its rival. The Lexmark color printer comes with a 1.2GHz processor and an expandable memory of up to 1.5GB. It has a 550 sheet input drawer and a slot to connect external hard drive. The color printer comes with a standard one year warranty, extendable up to 5 years for a minimum charge. The print speed is tagged at 22.7 pages/minute and 4.2 pages/minute for graphics printing.
Features
The HP CP4025dn color laser printer may not be as fast as the Dell, but the price tag of $1300 and a superior print quality more than compensates for this deficit. Print speed of this machine is 19.4 pages/minute for plain-text and 6.2 pages/minute for graphics.Print quality is fine and the printer comes with the option of expandable memory of up to 1GB. There is a 500 sheet holding tray and a four line LCD color display.
The Xerox colorQube 8570DN printer is priced at $ 899and with the Promise of unmatched print quality, this printer can challenge any other top class printers available in the market today. Print speed of this color printer is 14.8 paper/minute for plain-text printing and 2.6 pages/minute for graphics. The only achilles heel of this printer is the long and noisy power-up process. To bypass this problem, the manufacturer recommends putting the printer in sleep mode during night time instead of switching it off completely. With a sheet cassette of 525 papers and memory of 512MB this printer is a major force in the market of color printers.
Tips and comments
Last but not the least, Oki C330dn color LED printer which is aggressively priced at $400 is worth mentioning. The speed of this printer is 15.2 pages/minute for plain text printing and 2.4 pages/minute for graphic printing. The only drawback this printer has is a twitchy Mac computer installation. Though the print is not of the best quality, the pricing more than compensates for it. With a 550 page cassette this printer is the definite choice for buyers looking for budget printers.
Match the printer specifications with your needs and choose the best quality color printer from the wide array of printers available. Keep your budget in mind and do consider the maintenance and running cost, to narrow down your search.
Comments