Introduction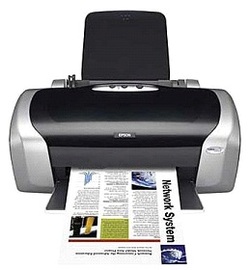 Wireless all in one printers are ideal for those who don't want to have to be connected to the printer through wires at all times. A wireless printer can be stationed at nearly any location in your house and will pick up your Internet's Wi-Fi signal to receive and print your documents. An all in one device not only functions as a printer, but also has capabilities such as receiving and sending faxes, copying, and scanning. The capabilities of your printer may vary. The wireless printer all in one is simple and straightforward to use it is up and running. However, setting it up to work with your computer can be a task if you are unsure of what you're doing.
Step 1
Collect the information that will be needed to install the wireless printer all in one successfully. You will need to have the name of your network and password, if applicable, on hand. This is the information that is typically used to connect to your wi-fi network. For now, keep the wireless printer all in one near your computer to complete the installation process, as it may need to be connected for a short time.
Step 2
Insert the CD into your computer that came with your wireless printer all in one. This should guide you through setting up your wireless printer with ease. During these steps, you will be prompted to enter the network information that you have gathered. If your printer has an LCD screen, you may be able to select the internet options directly from there. By using the software CD that came with your product, it should automatically configure IP addresses and firewall options, so that your printer works effectively. Simply follow each step as the directions instruct you to do and you will be on your way to enjoying your new wireless printer all in one.
Step 3
If you lost or did not receive an installation CD with the printer, you will need to set it up manually. Connect the printer to your network. This can be done by using the LCD screen on the front of the printer. To ensure that it is connected properly, visit the control panel of your computer and navigate to devices and printers. Here you should see the printer listed if it is connected. Once the computer locates the printer, it will automatically download drivers that may be needed to run and use it. If it does not download the drivers, you can visit the manufacturers website for drivers and updates.
Step 4
If you do not know your network name or password, this can easily be found by going to your router's Web configuration page. This page can be accessed by typing the router's IP address, which can be found in the user manual. If you do not have this manual, you may need to contact the company for further information.
Step 5
Find a document or photo that you would like to print out on your wireless printer all in one. View the printing options and ensure that your printer is selected as the default devide to print to. Make sure that your printer is turned on. Test out the range by placing the printer anywhere in your home and begin to print. You will now never need to worry about those annoying wires getting in your way again. Test out all of the other features that your wireless printer all in one has to make sure that everything is working properly.
Tips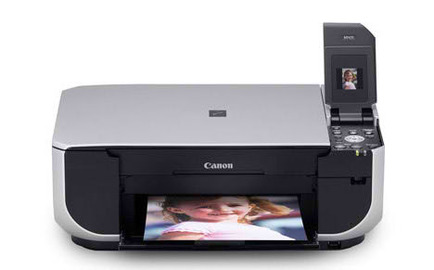 For your first print, keep your printer close by test the quality and effectiveness. Always be sure that your printer is in range of your wirelss signal, or your documents will not print.
Sources and Citations
http://www.pcworld.com
Comments
Most Recent Articles
How To Install a Wireless Printer

The next material will show you how to install a wireless printer to a wireless network with no access point. This will help you get your wireless printer up and running in no time and allow...

5 Tips To Make Best Wireless Printer Photo

Printers: A printer is a device, which converts electronic data into text and descriptive forms on paper. The source document or data are provided by the computer to which the printer is at...