Types Of Liver Cancer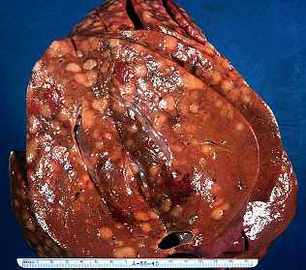 Hepatocellular carcinoma or liver cancer as it is commonly known arises from the liver. The human liver is composed of a number of different cell types such as bile ducts and blood vessels but hepatocytes or liver cells make up more than 80% of the liver tissue. More than 90% of liver cancer cases arise are related to the infection of the hepatocytes. Normally, people confuse metastatic carcinoma or secondary cancer with liver cancer when they are totally different cases all together. Metastatic carcinoma occurs due to infection of other organs such as the stomach and breasts and then spreads to the liver. Liver cancer can also spread to other parts of the body if adequate measures are not taken to prevent it.
Something To Be Worried About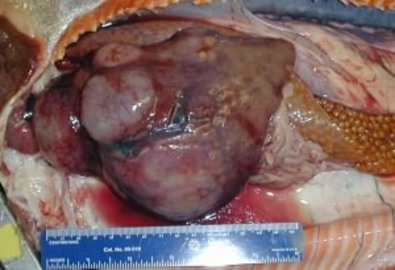 Hepatocellular carcinoma is the third most common type of cancer in the world. It can kill a patient within a year and it estimated that almost a million people die of this disease every year. Three fourths of the cases are reported in the far eastern countries mainly in China and Korea. In North America the frequency of occurrence of this disease is very low (less than 5 people per 100,000) but the cases are steadily on the rise mainly due to rise in obesity and diabetes rates. Another primary cause of liver cancer is Hepatitis C. Liver cancer can often be a result of bad dietary habits with alcohol injestion and other foods that can cause damage to your liver.
Symptoms Of Liver Cancer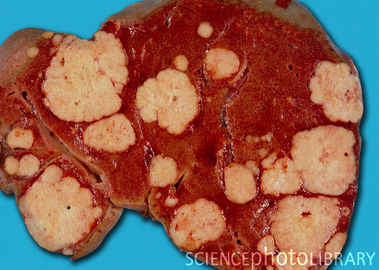 Due to the variety of initial symptoms, liver cancer can often be confused with other diseases and it often goes unnoticed till the final stages. Some of the symptoms associated with liver cancer are abdominal pain, emesis, anemia, back pain, fever and jaundice. These symptoms are generally associated with a number of other diseases so it makes it very difficult to diagnose the cancer without special screening examinations. In advanced stages of liver cancer, the tumor can spread to other parts through the neighboring tissues or through blood vessels. It can invade and block the veins that drains blood from the liver normally resulting in liver congestion, this results in swelling of the liver and malfunction of the liver altogether in many cases.
Early Diagnosis
Early detection of the cancerous cells can lead to increased chances of survival for the patients. The detection of liver cancer depends on the skills of the physician since there are no proper tests to diagnose liver cancer. Tumor markers and radiological imaging studies are used to determine the presence of liver cancer, since most of the patients have other types of liver diseases, their liver blood tests results will not be conclusive. In some cases, other abnormal tests can reveal the presence of liver cancer. Since most cases of liver cancer are caused from mutation of other diseases like hepatitis and diabetes, it is best to take precautions against these diseases as their prevention can lead to greater chances to survival against this dreaded disease. Prevention is better than cure as what all doctors will say to their patients.
Comments
Most Recent Articles