Introduction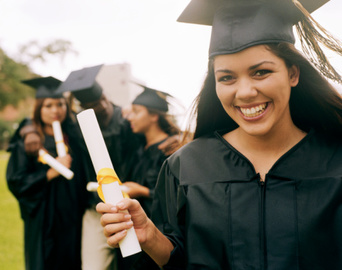 USA has the world's largest student population with almost 4% of total being international students as of September 2011.Offering over 700,000 students with the chance to broaden their education, the United States has come a long way in providing students the opportunity to achieve higher education. The Universities now mainly focus on quality and quantity of development that they can offer to young adults to become further leaders and inspirers of tomorrow. Here we'll discuss the top 10 Universities, Colleges and schools the American education system has to offer.
History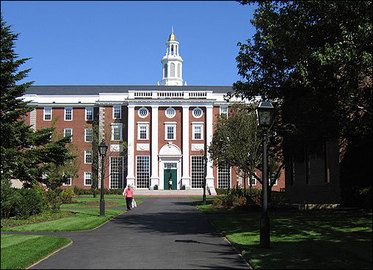 Harvard University in Cambridge, Massachusetts was established in 1636 and is today the oldest private school in the ivy leagues. Its library is well known for its vast collection of books and journals. Harvard is also the leading institute compared to other universities, colleges and schools. Harvard today is the number one University in the U.S and the world with Colleges teaching Business Studies, Medicine, Engineering and Applied Sciences, Law and Political Science. Some great presidents of the U.S including John Adams and Theodore Roosevelt were Harvard graduates. Sharing the first place ribbon with Harvard College is the ive-covered campus of Princeton, a private College located in the town of Princeton, New Jersey. Princeton being the fourth oldest College in the United States offers a number of events, activities, and organizations. The College's men and women lacrosse team are well known and strong competitors in the ivy-league. Princeton Offers highly ranked graduate programs through the Woodrow Wilson School of Public and International Affairs and School of Engineering and Applied Sciences. One unique aspect of Princeton's academic program is that all undergraduate students are required to write a senior thesis and was the first college to offer a "no loan" policy to financially needy students. The third most preferable university in U.S is located in New Haven, Connecticut. Yale University is known for excellence in Drama and Music. Its Athlete team, the Bulldogs compete in the ivy leagues against Harvard and Princeton. Yale offers great programs in Arts and Sciences, Medicine, Drama, Forestry and Environmental Studies among others.
Features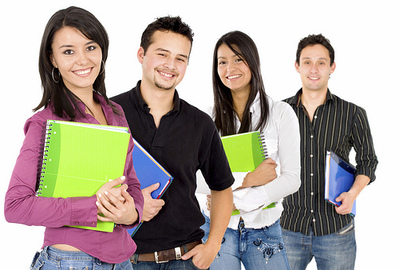 Next, ranked in the top list is the Columbia University founded in 1754. Columbia's graduate programs include the highly ranked Business School, Teachers' College, SEAS, Law School, College of Physicians and Surgeons, School of International and Public Affairs, School of the Arts, and Mailman School of Public Health. The university also has a well-regarded College of Dental Medicine and Graduate School of Journalism. Columbia's students gave birth to FM radio, the fields of genetics and anthropology and have carried on a tradition of social and scientific innovation. The next university that falls into the spotlight is the California Institute of Technology or CalTech. It focuses mainly on Science and Engineering programs and has produced some of the top scientist and physicists in the world. They also have a great research program that is supported by grants from establishments like NASA and National Science Foundation. Then, the Massachusetts Institute of Technology is most famous for Math and Science lovers. It is truly a school of gifted students. They also have other programs linked to the field of science like architecture and humanitarian studies. The school is located in Cambridge, Massachusetts and is one of the world's highly recognized science schools.
Tips and comments
There are many other universities, colleges and schools that provide excellent education. However, entering into an ivy-league college has a lot of honor attached to it. Furthermore, it's common to observe that almost all of these Colleges are over a century old which probably is why they have a great deal of expertise in building and delivering top graduates to the world.
Comments