Introduction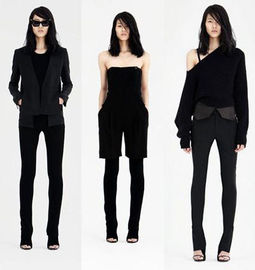 Fashion may refer to the many kinds of styles of clothing or accessories worn during a particular time period. Fashion is not just a designer's whim, it represents the styles of clothing that is being followed by people of a particular time period. Clothing was used to serve the function of just hiding people's bodies but now it holds a much higher position in the world. It is now the basic thing that represents a particular society of a particular time period. Fashion is a kind of a non-verbal communication that represents what you are thinking and what kind of person you are and which believes you follow, so it is set always according to the norms of a society. Now fashion is further divided into trends and fads. When it comes to women's fashion, trends are defined as the change that is a permanent change. Whereas fads which is also a classification of women's fashion refer to a particular behavior that is followed by a population for a limited period of time and it fades away more quickly.
History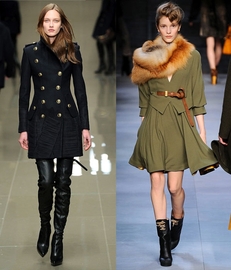 Fashion was started being followed after the early Western visitors started visiting parts of Persia, China, Turkey, etc. They set up the very beginning of the western fashion and after this, much advancements were made and to this day we follow different trends and fads in fashion. The changes in fashion are now so big that it has made a vast fashion industry which includes the different women's fashion, different styles in hair and makeup, shoes, etc.
Features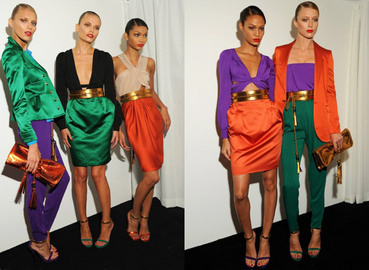 We have seen so many trends in women's fashion, let's take hair and makeup for instance. We have seen the different trends in hair. It started off with the big permed wigs to the loose curls and now here we are with the straight hair look. There are also different haircuts which are the different trends in fashion; these include the short hair with side bangs, which was in style for a really long time. There is also the fringe, which looks really cute and it was and still is in style. The long bangs with spiky layers are also something that most women go for as this also gives a sexy and confident look. In case of makeup there has been a change from the really glamorous and colorful look of the early 70s to the simple look and now to the more decent, rather funky and punk rock look of today. When it comes to clothing then the trend changes almost every single day. There was a time when the tight tops with baggy jeans were a famous fad among women but now it has changed. This style is just out and no one follows that anymore. Now the baggy shirts with skinny jeans or jeggings are the hot trend. The baggy and long shirts with either shorts or with skinny jeans with tank tops are widely being followed. In colors there is a lot of funk now. Bold colors have been introduced to look chic, for instance, fuchsia, yellow, hot pink, etc.
Tips and comments
Women's fashion changes so frequently and the new trends that are followed are by almost everyone no matter what. If you do not follow them then you are just not aware of what's going on as fashion represents you, in short. However, for you to adopt any new women's fashion, make sure that it goes with your personality as it might look misplaced and hence, not nice otherwise.
Comments
Most Recent Articles
3 Tips When Purchasing Womens Fashion Clothing Online

Shopping for clothes at a store can sometimes be a hassle because of the time involved. In today's busy life with work and children to tend to, finding time to shop can be quite difficult. T...

the Latest Trends in Women Apparel

Women apparel can range from style and grace to punk and modern. There are thousands of new and interesting trends for all types of women, whether they enjoy looking classic and chic or want...