Introduction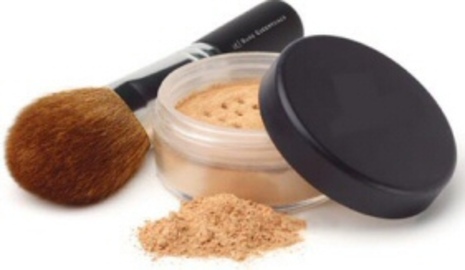 When you apply makeup to your skin daily, it is very important to use a product that will be healthy for you and keep your skin looking its best. Makeup mineral varieties could be the answer to all of your makeup and skin problems. When you put on mineral makeup, it feels as if you are not wearing anything at all. Makeup mineral not only feels natural, but looks completely natural as well. Depending on the brand of mineral makeup that you're interested in trying, it can be bought at anywhere from drugstores to high-end department stores.
History
Mineral makeup has existed for quite some time, but it has become increasingly more popular in the last few years. As women become more concious of the products that they are using on their bodies, makeup mineral products become more popular. Instead of painting your face with potentially harmful chemicals that are added into some makeups, mineral makeup is completely safe for a healthy lifestyle. Mineral makeup can be traced as far back as the early Egyptians, who used minerals such as copper and malachite for their makeup. Today, women around the world use mineral makeup brands such as Bare Minerals, Bare Escentuals and others.
Features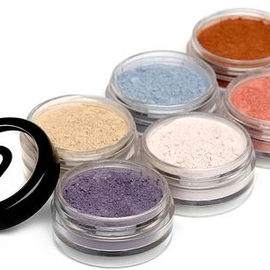 Makeup mineral products are available for purchase at nearly any location that carries makeup. There are lower-end mineral makeup options that are more affordable, and higher-end products that are only sold at department stores and makeup stores.
When shopping at your local drugstore, such as CVS or Walgreens, you can find makeup mineral products to purchase here. Physician's Formula is one brand that sells their mineral makeup at these stores. Revlon Mineral Powder and Loreal mineral makeup can also be purchased at drugstore locations. These are affordable makeup options and work wonders to cover your imperfections and make your skin look flawless.
Another popular store where you can buy makep mineral products is Sephora. Sephora can be found in many malls and in some select JC Penney stores. Sephora carries high-end makeup products for all skin types. No matter what you color or type of skin you have, you will be able to find the perfect mineral makeup at Sephora. Some brands that can be purchased there include Bare Minerals and Bare Escentuals, Tarte and the Sephora Collection. The Sephora Collection is mineral makeup made by the Sephora brand and is one of the most affordable options at this store.
You can also purchase mineral makeup through the company's website. For example, if you visit BareMinerals.com, you can shop for your perfect foundation, eyeshadow and brushes. If you spend $50 or more, you can also qualify for free shipping on your order.
Tips and comments
Try out makeup mineral products before you buy them. If you visit a store such as Sephora, you can ask an employee if you can test out the makeup before you buy. They will be more than happy to find the best makeup for your skin, the perfect color and can show you how it is applied.
Comments
Most Recent Articles
Benefits Of Using Minerals Makeup

Girls always want to look younger and beautiful and hence choosing the accurate makeup suitable to them is very essential. Minerals makeup is ideal choice of makeup that works well with the ...

Information About Makeup With Minerals

Skin care is one of the most important aspects to be considered by the people irrespective of the age and gender. The skin type of the people varies and each type of skin requires appropriat...

About Bare Minerals Mineral Makeup

Lately, bare mineral makeup has gained greater significance. Majority of the women who apply makeup fall for bare essential mineral makeup due to the numerous benefits offered to the skin. M...