Introduction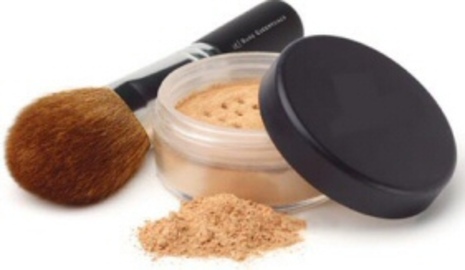 Whether they are on the red carpet, at a TV show or at shopping, celebrities seem to look their best wherever they go and whatever they do. Yet, it is not surprising since they are always accompanied by an army of makeup experts. Not to mention about the products used by celebrities which are always purchased or received as gifts from the most reputable brands. If you want to obtain their flawless look, here are the makeup brands used by celebrities.
History
First, every makeup starts with the application of a foundation which is meant to hide the impurities, to give uniformity to your complexion and sustain the cosmetic to be applied later on. The celebrities' favorite foundation is Oil-Free Foundation by Laura Mercier. Used frequently by famous actresses, including Hannah Simone from the "New Girl" TV show, this great product enhances a shiny, but natural, appearance of the skin with the aid of its lightweight formula. Moreover it is enriched with antioxidants like A, C and E to protect your complexion from the free radicals or other damaging factors. If you want to add this product to your bag of cosmetics, it will cost you around $100 at any seller.
When the application of the foundation is ready, the next step is to highlight the eyes. The eye shadow that never misses from Kate Winslet's makeup when she wants to look natural is the one offered by Avon, called Jillian Dempsey for Avon Professional Perfect Eyes Kit. A kit like this will help you obtain an unforgettable glance for an affordable price of $5 at www.avon.com. This nice eye shadow is a sort of 4 in 1 product because it comprises all the four shades needed for an almost complete makeup: base, highlight, accent and line.
Features
Eye makeup isn't complete until you apply mascara. If you want to have the eyelashes as rich as those of Katherine McPhee in the Broadway drama Smash, then buy the Lancôme Hypnôse Custom Volume Mascara. It will cost you more, around $50 to $60, but you will surely enjoy the volume offered by the patented brush and you will hypnotize everyone who looks into your eyes.
Lips are the next to make-up, so if you want them fuller, but still natural, you can get inspired from the Zooey Deschanel's look in the TV show called "New Girl". If you watch her lips closely, there is no way to not notice that she uses Clinique Almost Lipstick. The best thing about this lipstick is its Black Honey shade which makes your lip look always smooth and never dry. You can have it for only $21 if you buy it from Amazon, but if you search a little, it is likely to find it on special offer.
Tips and comments
All this said, if you want to look like a celebrity you don't need an army of makeup experts. Watch them closely in the photos, at TV shows or in movies, find out what brands they use and add them to your bag of cosmetics.
Comments