Introduction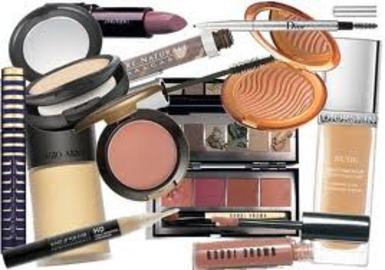 Being a woman demands a lot of caring for the skin and beauty which is both a fun and bliss as it nourishes the soul because looking beautiful and struggling for it is not just an external demand of the body, rather it is what our soul asks for. However this is not an easy task. To be beautiful, every woman does all she can from buying fancy clothes to wearing glamorous accessories and a lot of makeup. Doing makeup is a fun thing to do but it could be your worst nightmare if you are not sure which makeup colors suits you the most.
History
When it comes to makeup, a lot of women lose their nerves to look pretty but in doing so they make the wrong choices. They keep buying those makeup products that don't suit them and in the process ruining their natural beauty. Nothing is more unpleasant than a woman who's wearing a makeup that looks like a mask
The following passages will help you learn how to make choices for dresses and accessories according to who you are. Let us know the best makeup tips for the brown eyes. People with brown eyes have the most beautiful and versatile sort of eyes as brown is the color that goes with all the colors in the best way. Brown eyes can complement each tone from light gold to dark shades. First you should know what shade of brown your eyes are as there is a variety in the brown shade. If you have the darkest color of the brown eyes, one that makes you think those eyes are black then you have the option to pick almost any shade colors from your clothing and accessorizing. However, there are times when the dark brown eyes, when complemented with dark shades often bring out a harsh effect in you.
Features
Therefore if you will choose a makeup that comprises of lighter colors than the combination of the light and dark will result in the best makeup you could ever get. If you have brown eyes with the medium shade of brown for your lens, then you are one of those lucky women who could wear any color without worrying about the results as everything would look good on you. You can wear the dresses from any color family from blue, purple, green and red. Every color would be your best color so no worries. If you have those light brown colored eyes than you must know that the yellow is the best highlight for your eye. Get most of the eye makeup in yellow color while using black or deep brown for the crease. If your eyes are in the hazel color then there is no need for excessive highlighting as the color it will be much more attractive. Just go choose a color from mauve, champagne, peach and pink but do not pick black. These would complement bets with your eyes, brining a very gentle effect to your whole body.
Tips and comments
Choosing a proper eye makeup to complement your complexion and your dress could result in the best look for you.
Comments