Introduction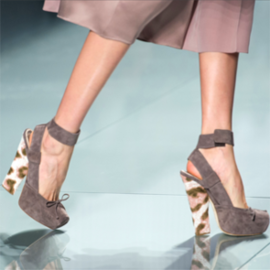 Earth shoes are some of the most comfortable yet stylish pairs of shoes around in the market. From open toe sandals to flip flops, you'll find Earth shoes that are easy to wear and buy.
Step 1
Buying Earth shoes online is one of the good ways to find the best pair. You can take a look at designs and styles in the comfort of your homes and study them without moving an inch. In addition, there are exclusives available only online including sales and designs of Earth shoes.
Step 2
Check online retailers that only sell shoes. Zappos and Planet Shoes are examples of exclusive sites dedicated to shoes. They also sell Earth shoes with different designs and styles. Reviews from buyers are beside a pair of Earth shoes for sale so you'll know from the star rating if the shoes are worth buying and what people thought were problematic or great features of these footwear like the soles or the arch.
Step 3
Go to Earthbrands.com where you will see various styles and brands of Earth shoes. As a refresher, Earth shoes were first conceived by a Danish yoga instructor who believed that wellness should be integrated into everyday lives including wearing the most comfortable shoes. As such, Earth shoes are specifically designed for comfort, cushioning the feet against the impact of walking or standing. The website has also links for Earth shoes and catalogs sold as collections. You'll also find the original Earth Kalso shoes as well as Earth and Earthies shoes from the same brand.
Step 4
Use Nextag, a price comparison site for the best prices of Earth shoes. The shoes will be priced from lowest to highest. You'll also see store ratings as well as links to shops selling Earth shoes. The advantage with using price comparison sites is that preliminary research is done for you in terms of pricing and the list of stores where Earth shoes are sold. You can always go to the sites mentioned on the page to make the purchase or browse other styles that might be of interest.
Step 5
Auction sites such as Ebay and retail giant Amazon carry Earth shoes for sale for both men and women. Bid for them or buy a pair at good prices on Ebay. On the Amazon marketplace, there are some models that you might not find elsewhere for Earth shoes.
Step 6
Find physical stores that sell the Earth brand of shoes. You can go back to the website of Earth shoes and use the store locator. There are many shops that carry Earth shoes such as Nordstrom, Macy's, and Neiman Marcus. In New York alone, there are nearly 50 stores selling the brand.
Tips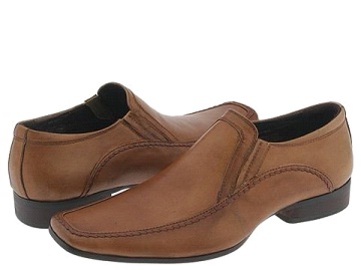 A major drawback of buying shoes online or any other merchandise for that matter that need fitting, is that you cannot try them on. Thus, when buying Earth shoes, make sure that your sizes are correct before ordering a pair. Take account of the shoe design such as pointed or open toes. Open toes styles of shoes are more flexible over pointed shoes that have little room for wiggling. Check the returns policy because there are shops that won't accept returns on sale items.
Sources and Citations
Earthbrands.com
Comments
Most Recent Articles
The Best Shoes on Earth

A person is often known by the shoes he or she wears, especially in today's world. While the over-all look, the clothes and the accessories matter, good shoes can take the spotlight. A styli...