Introduction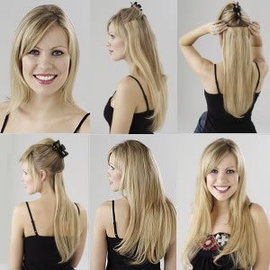 A hairstyle refers to the way on how you prefer your hair to look like or to be styled. As part of personal grooming, your hairstyle preference actually says more about you. But choosing a style for your hair is not just simply following the latest trend in fashion. There are still things you need to consider.
Step 1
When choosing a hairstyle for yourself, you have to consider the shape of your face. If your face is round, then you must avoid having a short curly hair. It could only make your hair look even rounder, so better choose a style to keep your hair long instead.
Step 2
But if you have that long face, then you must prevent your hair from getting too long as it only makes you face look even longer. So the rule of the thumb is very simple. Pick a style that will not emphasize the problem. A square face on the other hand looks great with curls that are long enough to cover the angular jaw. While the hair style for oval faces mostly go with different hair style.
Step 3
But if you have that oval shaped face, you must avoid a rounded cut especially when your hair is thick and curly. And for heart-shaped faces, side swept bangs is a must have to balance the face since hear-shaped faces are wider on top. Aside from the shape of your face, you also have to consider your hairstyle texture in choosing the right style of hair
Step 4
Hair texture refers to the type of hair you have, whether it's thin, curly, limp, wavy, dry or oily. And for those who have thin hair, your hair will look better and fuller if you keep it short. Curly hair then needs to be a bit longer. The more you style to cut it short, the more it will look frizzy. You must also avoid having bangs.
Step 5
But for those who have big foreheads, having bangs is a good idea. Straight hair on the other hand tends to look flat, and cutting it in layers will add shape and body. You also have to consider your body type. If you are tall and your hair is straight, then avoid keeping it very short as you will only look like a pinhead. But if you are short and petite, you shouldn't keep your hair from getting too long as it will only highlight your height and body structure. So it is very easy to know what style of hair you should pick. Long hair makes a long face look longer, while short hair makes a round face appear even rounder. Long hair doesn't also look good for shorter people, while super short hair will surely not look great for very tall women. And if you have thick curly hair, just let it grow and just wear it down. But if your hair is thin and lifeless, then better to cut it short while adding some layers.
Tips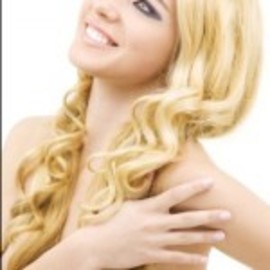 No matter what style of hair you choose, just consider the above-given tips for you to look even greater. Remember, your hair gives impression to other people.
Comments
Most Recent Articles