Introduction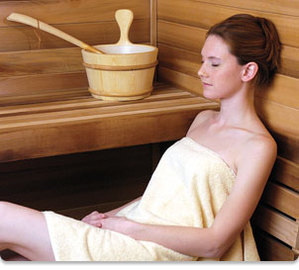 Wellness can be defined as a positive way of living and taking responsibility of your health physically, mentally and emotionally. Wellness is maintained mainly by good nutrition, exercise and stress control. A Spa on the other hand is an act of relaxation. Spa treatment is one of the many ways of improving wellness. Examples of spa treatment are; body massage, facials and body treatment. Therefore wellness and spa go hand in hand, this is because wellness needs a spa treatment to help in healthy living. Relaxing your body is important and it is needed in today's life for the body is worked every time that eventually cause it to be tired and fatigue and hence spa treatment is needed to improve body wellness.
Step 1
Relaxing in a spa enables you to disconnect from everyday problems or reflecting on them with a clearer mind for by sitting back and relaxing in a sauna surely makes possible for you to think.
Step 2
In a spa there is a steam room that helps cleaning the outer layers of the skin by making it softer and removing dead cells. The heat also nourishes and oxygenate the skin better for the blood vessels under the skin are caused to expand.
Step 3
The people enjoy the sauna for they are able to socialize as they relax when sitting for sure they can't help it but just forced to chat.
Step 4
At the spa one can help losing weight, sauna increases the heart rate, thus helps you burn more calories after increasing the metabolism.
Step 5
Cleaning the body is another way to improve ones wellness, by the use of sauna in a spa that produces the heat makes the body to sweat and therefore it helps it to get rid of waste accumulated within.
Step 6
The heat from the sauna helps to relieve muscle ache after exercise by getting rid of lactic acid and release tension. Having a sauna can help one recover faster.
Tips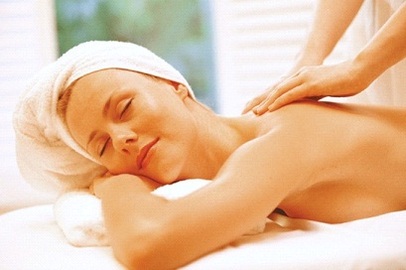 Massage being also one of the reason it's the most popular service at a spa which has lots of health benefits. Massage helps you maintain physical, mental and emotional well being. It calms the nervous system and promotes a sense of relaxation and wellness. Massage reduces tension and anxiety. Blood circulation is also boosted which delivers oxygen and nutrients to the cells.
Sources and Citations
Going to a sauna, spa or wellness centre means that you take care of yourself in a complete way and also get to know your body better. Hence improves self-esteem and helps you appreciate your own body and boosting your self-confidence also improving your mental body image.
Spa can be everywhere, for example at office building, village storefronts and also malls. Some destination spas offer an all-inclusive program that includes facilitated fitness classes, healthy cuisine, educational classes and seminars as well as similar services to a beauty salon or a day spa. Well some destination spas are in exotic locations or in spa towns. Choosing a place to carry out your wellness treatment is therefore a very important factor to consider. Its always recommended that one should know the reasons and the benefits of taking wellness treatments.
Comments
Most Recent Articles