Introduction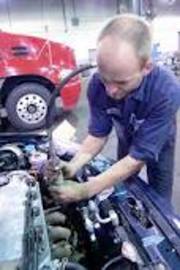 A mechanic is a person involved in making and repairing different types of machines such as automobiles, aircrafts, and industry machines etc. For repairing a machine a mechanic must first need to diagnose accurately and quickly where the problem is and for that purpose he needs to acquire data either through electronic medium or using his own senses. Mechanic jobs may involve the repair of a specific part or the replacement of one or more parts as assemblies.
Step 1
There are a number of types of mechanic jobs like that of an aviation mechanic, automobile mechanic, motor mechanic, diesel engine mechanic, mobile heavy equipment mechanic , automotive service technician, commercial radio technician, mobile repair technician, aircraft technician, heavy duty equipment technician and CAT technician etc.
Step 2
Coming to the core that is how to qualify for mechanic jobs? Mechanics can find work in many settings, including factories, industry repair shops or service companies. They might work at one location or travel to various customers' facilities. It depends majorly upon the fact that whether a person is applying to a company for the mechanic jobs or to a local mechanic workshop.
Step 3
If the person is applying for a local job, what might be essential and enough would be his work experience and ability of how to manage the workload condition and the customers. However,when we see that larger companies, military and government offices offer mechanic jobs they have certain other criteria to fulfill.
Step 4
Firstly, you need to have a high school certificate. It has now become mandatory for many organizations employing mechanics that they require the intended employee to have at least had SSC. Secondly they must have attended the post-secondary training course as an apprentice mechanic. In addition to that, what makes an important need to qualify for the mechanic jobs is the work experience. The more the work experience a person has, the more will be the chances of him getting selected.
Step 5
In addition to the above there are certain types of mechanic jobs like that of an aviation mechanic or commercial radio technician etc., to have a license for his practice as a mechanic. Eligibility requirements to qualify for the license differ based on occupation, but generally include fulfilling education requirements, accruing work experience or a combination of both.
Tips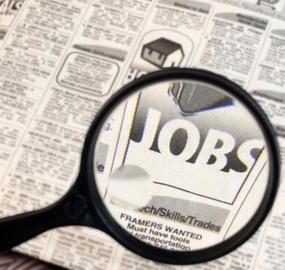 Candidates often need to pass a qualifying examination through a governing organization. One such example is that of aircraft mechanics and maintenance workers require specific certification through the Federal Aviation Administration based on their mechanic jobs duties. Another is the license from the communications commission authorizing technicians to repair and manage certain radio equipment used for air, land and sea vessels.
Conclusion
Certification is also an important part of the requirements for the mechanic jobs which might be asked for at the time of appointment however this is not mandatory in every organization. Though not being a compulsion or a necessary requirement the certificate would definitely add up to the value of the mechanic job in the market. These machenic are highly paid and always in demand.
Comments
Most Recent Articles