Introduction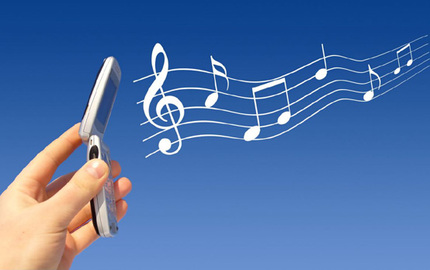 There came a time when people realized that monophonic ringtones were just not cool anymore, and that they deserved something cooler than that. With rapid change in technology, mobile phones started supporting polyphonic ringtones and thus started the competition to have the coolest ringtones you could find. What made this trend more popular especially amongst youngsters was the ease with which you could download ringtones free from the internet. People started selecting their favorite songs and tunes as their ringtones and came up with the cheesiest ringtones one could possibly think of. Ringtones often bring back memories of songs that have been long forgotten or cherished for a reason. There is an episode of Scrubs, showing all the characters dance to N Sync's "Bye, bye, bye" when Turk's phone goes off: an excellent example of the impact that ringtones have on people.
Step 1
Dr. Martin Cooper working at Motorola is reported to have made the first call in human history using a mobile phone in the year 1973. The 80's was when mobile phones first became available to the public and only a few could afford one. Downloading ringtones free at that time was unthinkable. However, since mobile phones are no longer difficult to afford, it is impossible to walk down a street and not hear someone's phone go off. If any ringtone was truly successful, it has to be the default Nokia Tune. Of course now it's the polyphonic version that's around.
Step 2
Kudos to people who still prefer having decent, sophisticated ringtones that are acceptable in public. There are also a few who put up 50-cent or Jay-Z rap songs as their ringtones to appear tough. Thanks to the internet, people can now download hundreds of ringtones free. With so many websites offering free ringtones, there is no limit to how many you can get. One incredibly awesome website offering free ringtones is Zedge.net. They have also taken the liberty to categorize their free ringtones by genre. Simply log on to the website, hit Ringtones from the menu bar, select your preferred category, and then select the ringtone you would like to download. For those of you who do not have phones that support internet, you can download the ringtone onto your PC, and then transfer the ringtone to your mobile phone via Bluetooth, or by using a data transfer cable.
Tips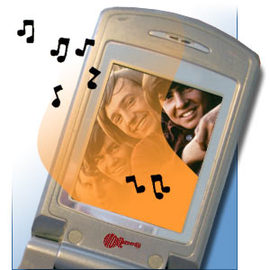 Remember that you no longer need to pay for ringtones; you can get them absolutely free of cost. If you don't find the ringtone that you are looking for on one website, then try searching for it on Google. With so many websites up and running, there is no way you cannot find what you are looking for. A few more websites that are worth mentioning and offer ringtones for free are audiko.net and funmaza.com. Avoid using websites that ask you to register first, or those that ask you to complete online surveys. Such websites are usually scams, and a complete waste of time. Also, whenever you download ringtones free onto your PC, remember to first have it scanned using any antivirus software. This is very important since this is how many computers get affected. Never download files that look suspicious, especially those that end with the .exe extension.
Comments