Introduction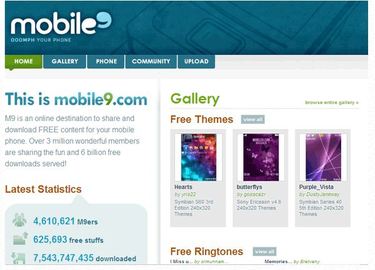 There was a time when a phone ring was simply an indicator of someone wanting to call you. Today ringtones are more than just ringtones for your phone, they represent a part of your personality and even your current mood. I guess the idea of saying "We are what we listen to" has entered the phones too so for all those android phone owner's looking for the best ringtones for their phones, we have right here some of the best websites and best ringtone apps you can use to make, choose and modify your own ringtone.
History

First let's discuss the apps. The android market has come a really long way from becoming popular in the U.S. to being used on daily basis in the East. It took them some time for making it available in Asia but they finally did it. The first you should search for is Music Ringtone. This amazing app searches the web for music ringtones for your phone in mp3 format. Just simply type the name of the music on the search bar and the app will display all links for the ringtones that are free in the public domain. It even downloads the ringtone directly to the app so you can easily set it up. No need to open the link, browse the page and then download. The best part is that the app is free.
Features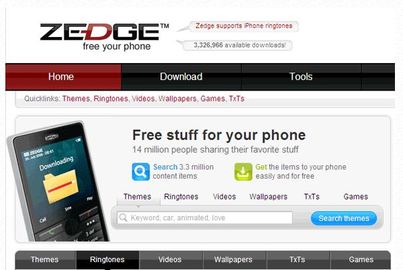 We have more options like Zedge Ringtones & Wallpapers. You can use it to find the right ringtones for all your phone sounds including alarms, messages, alerts and ringtones. There is a search tool for the Zedge website which is filled with tons of ringtones and wallpapers. The next top app is the ringtone maker. The app comes in both trial and pro version. Ringtone Maker is the APP that has the best fade and volume adjusting settings. It allows you to create your own ringtones from existing mp3 or other audio format files on your phone. Simply open the App on your android powered phone and select the song you want to edit for your ringtone. You can make tones of ringtones of up to 40 seconds long. A similar app is the Ringdroid. If you don't want one ringtone for your android phone and just want it to change it automatically then go for Shuffle Tone. If you want to use all your ringtones then Shuffle Tone is just the right app. It shuffles your ringtones every time you get a message or receive a call.
Tips and comments
Of course you there are many websites that give you quite more options when it comes to ringtones for your cells. We come back to Zedge.net. With nearly 14 million users sharing their tones with you, some specifically recommend for your phone, the website will surely cater to your ringtone needs. Android has quite the collection themselves. Other than this one more recommendation would be the old faithful buddy Mobile9.com . The website gives you an amazing collection of ringtones, wallpapers, logos and games for your android phone and you can surely visit it to pimp up your phone.
Comments