Introduction
Tired of being woken up by the same ringtone over and over again every morning? Think you need some diversity in your same-old-boring mobile phone? Well then, you are in for a change through a switch of ringtones! Some ringtones may cost you a great deal but surfing the internet for free ringtones is not all that hard. So what exactly is the procedure for free ringtones and how can this add color to your life? Here are some useful tips.
Step 1
Initially obtaining ringtones was quite a hassle as they had to be paid for and the prices were hefty too. However, gradually, with the advancement of technology and with rampant competition among technological industries, consumers began to have an advantage and free ringtones became easier to obtain through online websites as well as various networks that made it easier and cheaper to download your favorite ringtones. This has also expanded the consumer base as those people who hesitated in using varied ringtones because of the cost involved, are not easily reachable because they are willing to sign up for free ringtones.
Step 2
There are some elementary stages to be followed for free ringtones. Firstly, sites like mobile17.com allow you to download ringtones free of cost and at times, also transfer the ringtones to your mobile phones without any extra charges. For users of older mobile phones, phonezoo.com is an ideal website to obtain free ringtones, without having to fret about the old model of your phone. Moreover, if you are a perfectionist and want to create custom ringtones that are solely your own, you can always visit the website : nch.com.au/wavepad/. But before you start working on 'your own' ringtones, make sure your mobile phone supports this feature or else your efforts might be wasted!
Step 3
Another possibility of reaching out for free ringtones is to use the Peer to Peer file sharing (P2P). This allows people to use torrents and upload the ringtones that they have downloaded or have created by themselves. It is usually a quick and hassle-free. Moreover, it encourages innovation amongst the ringtone industry by allowing free flow of information. Websites are on an accelerating rate with every passing day; amongst them, for free ringtones, you can also pay a visit to 3guppies.com, whereby you can download a huge range of ringtones on your phone and can also use extract ringtones from your friend's phones and transfer them to your own. Nevertheless, the bottom line remains that before you download any form of the ringtones you need to ensure that your phone is compatible with the ringtones you download.
Tips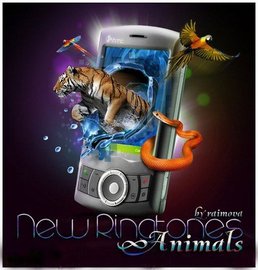 So, all of you out there who have been on the search for free ringtones, grab your phones, check if they are well formatted, sit before your laptops and begin your search for your favorite ringtones- the ones that you have always wanted to listen to 24/7! After all, you can now get them for free. What's more, you can always alter the ringtones to suit your tastes.
Sources and Citations
Comments