Introduction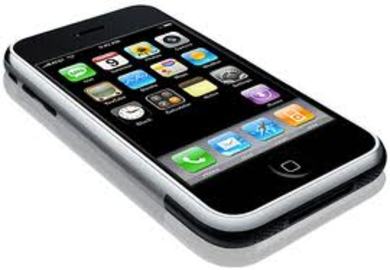 Custom ringtones in mobile phones are mostly quite limited and one gets bored listening to the same ringtones. However you can always add new ringtones to your phone. If you own an IPhone it is quite easy to download ringtones on your phone. You can even personalize and add a different ringtones to each of your favorite family and friends. The only thing you are required to download ringtones on your IPhone is iTunes and if you want to transfer the music piece from your computer, you should have a cable connecter and an iPhone.
Step 1
There are two ways to download ringtones to your iPhone, as mentioned above. Either you can directly download it through iTunes or you can transfer it from your computer. Downloading from iTunes will not be free and each 30 second ringtone will cost you around $0.30. To download a ringtone you should find a website which offers ringtones for iPhone. You can check Apple's own website and see what ringtones are available for download. After you select the website you need to enter your phone number after which the company will send you a code through message to your iPhone which you will need to enter on the chosen website to create your account.
Step 2
After this, you will need to pay the fees for download the ringtones. Websites offer either a monthly fee or you can pay each time you download ringtones. After you have chosen which song to download confirm this after which your ringtone will be sent to you for download. If you are downloading the song through iTunes then the method can be a bit different, not all songs available on iTunes can become a ringtone therefore you need to enable the ringtone column under view options. In the view option box you need to tick the ringtone box so that you know that you will know whether the song you have selected is available for ringtone. If the song you want is available to download ringtones then select that song and choose the create ringtone option, drag along the timer area and choose any area within 30 seconds after which you will need to click on the buy button. After this you will need to sync your iPhone and you can set the ringtone.
Step 3
As these ringtones can cost you per song or monthly, therefore, it is better that you covert the songs you already have on your phone into a ringtone version so that you save money. You can do this by converting your favorite song into AAC format. In iTunes, click on the mp3 format of the song you have chosen to make your ringtone and go to get info. Choose options in the get info area, here you can choose the start and end time of your ringtone because you can only have a 30 second ringtone and not more than that. After trimming your ringtone you just need to convert it into the AAC format and you can transfer the ringtone to your phone. Therefore choose any method and download ringtones on your iPhone.
Tips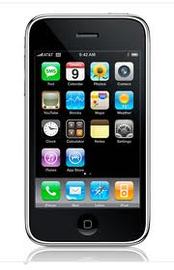 To download ringtones is very simple. You will only have problem the first time but once you get the hang of it, it will be a piece of cake.
Sources and Citations
Comments
Most Recent Articles
How to download ringtones for a cell phone

One of the best ways to add life to your mobile phone is to download ringtones. The majority of the pre-installed ringtones in your mobile are usually boring and uninteresting. Mobile phone ...

How To Download Phone Ringtones

Phone ringtones are one of the most popular features that are used to personalize cell phones. With a phone ringtone, you can know who is calling you even before you answer your phone. If yo...