Introduction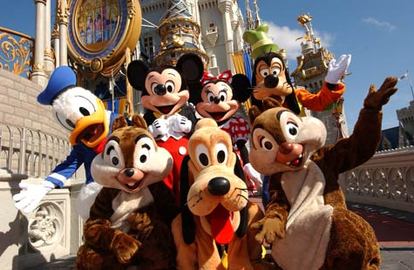 Walt Disney World is known as the happiest place on earth and is located in Lake Buena Vista, Florida. These parks can be enjoyed by children and adults alike. Here you can meet some of the most loved Disney characters, ride all of the fun-filled attractions, and dine with princesses. With all of the fun and excitement that Disney World has to offer, comes a price that not everyone is able to afford. Typically, tickets start at $90 for adults and $80 for children under 10. However, there are ways to get the best deals and discounts on tickets disney that will make a visit much more affordable for the whole family.
Step 1
The most popular way to save money on your tickets disney passes is to purchase Magic Your Way tickets. Magic Your Way tickets start at the $90 for one day base price. Depending on the length of your stay and amout of days purchased on your passes, prices will drop drastically for each day that you visit. The most commonly purchased Magic Your Way ticket is for 7 days. The 7 day ticket saves you over 50% of what you would pay for just a one day pass. In essence, the longer you purchase tickets for, the cheaper they become each day. Not only is a Magic Your Way ticket affordable, but it allows you to add on features to your pass. Some of these include the Park Hopper option, Water Park Fun and More, and the No Expiration Option. Each option does have an extra fee. The Park Hopper option gives you the opportunity to visit as many parks as you want each day, while the base ticket admits you to only one park each day. Water Park Fun and More gives you admission to Blizzard Beach, Typhoon Lagoon, and DisneyQuest. The No Expiration option is ideal if you don't think you'll be visiting the park each day that you have purchased. If you have any days left on your pass, they can be used whenever you please.
Step 2
Check the Walt Disney World website for current deals and promotions. Throughout the year, usually during the less busy seasons, you may find offers that will save you tons of money on your trip. In past years, offers have included a free dining plan when booking a hotel stay and buying park tickets, and up to 40% off room stays. Special deals are also available for Military members. Florida residents will automatically save money on their Disney World tickets, seasonal passes, annual passes, and packages. A form of identification is required to receive a Florida resident discount.
Step 3
Become a member of AAA. AAA is an automotive club that is alwas offering excellent discounts on park tickets. Not only will you find tickets disney at AAA, but as a member you will be able to purchase discounted tickets to theme parks and events around the country.
Tips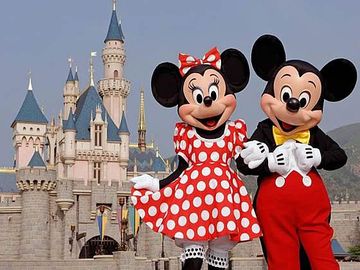 Shop around and look into more than one location before purchasing Walt Disney World tickets. By taking advantage of the special deals and offers, you will save a great deal on your next vacation. Traveling during a off-peak month, such as January or February, may offer you better discounts and packages.
Comments
Most Recent Articles