Introduction

Birthday parties are a trend nowadays and people are coming up with such different themes that one gets amazed at the imagination and creativity. People choose different themes for their birthday parties so that their guests have the time of their life and the birthday boy/girl feels special. Cooking birthday parties, bowling birthday parties, pottery birthday parties and many more parties are being celebrated nowadays. One such theme of birthday parties is pony rides. This type of party will be special and suitable for children as they get excited when they see animals and to ride on them will be something new for them and they will enjoy their best. Pony rides birthday parties are fun and fun is what kids crave for.
History
Many stables have been set up just for this purpose and they arrange pony rides birthday parties for kids. One such stable is Cheyenne Arabians and miniatures. They offer birthday parties at their ranch where you can celebrate your kids' birthday party for three hours, one hour will be for pony rides, there is also a picnic area with tables where you and your guests can have the food, there is a gazebo with a table, playground area for the kids and a petting zoo for the kids to see. There are also things that you can do during the pony rides birthday parties and companies who have set up stables for this purpose have also put those ideas into effect which have made pony rides birthday parties more interesting.
Features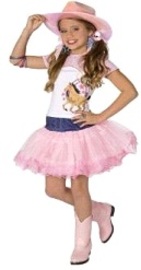 There are many things that one should not forget for a birthday party even if the party has a theme and a major activity such as pony riding. Invitations, decorations, games, activities, party food, beverages, party cake, party snacks, costumes and party favors are things that are must for birthday parties of every type. For pony rides birthday parties one can set a theme which the kids will love as they like to change their get up and be what they are not. Firstly you can give out handmade invitations that you can cut in the shape of a pony. Then the cake you are planning to have for your kid to cut can have the shape of a stable with ponies in the same number as of your child's age. You can decorate the snacks with cream made ponies. For party favors you can give out handmade cowboy hats and you can also decorate them, if the birthday is of a boy then the color of the hats can be brown and if a girl's then pink hats will look nice. Then the themes according to which the children will dress up can include pink cowgirl party, my little pony party, cowboy party, cowgirl party and horse show party.
Tips and comments
For your kid's pony rides birthday party you should choose a location within the area you are living in because usually parents do not let children go to another city for birthday parties and you kid will not enjoy if he finds out that most or even some of his friends are missing.
Comments
Most Recent Articles
Great Places For Pony Rides Birthday Parties

Pony rides birthday parties are rare and so places for them are also rare and very expensive. Pony rides birthdays not only include pony riding but there are other things that the caterers o...