Introduction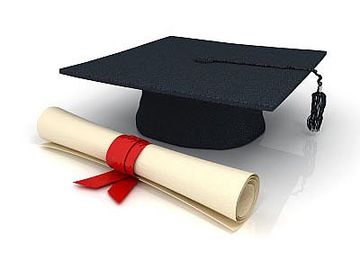 Getting a college degree usually means more opportunities and higher pay. Potential students choose their majors wisely to get the best out of their four year college experience. Job outlook, expected salary, and interest are all taken into account when students are searching for the right major to study. A liberal arts bachelors degree is a popular choice for many college students. What are the benefits of a liberal arts degree? There are three key benefits that keep students choosing this degree year after year. Wide range of career choices is very appealing. Flexibility keeps the interest strong well into the employment stage. Finally, the third benefit is a well-rounded education which potential employers love.
Career Choices
By not having a specialized degree, graduates aren't limited in their job choices. A liberal arts bachelors degree doesn't just prepare you for one career field. This degree is like an umbrella of opportunity. Under the umbrella are several job fields that range from non-profit work to advertising to politics to business and marketing. The choices are endless. Liberal arts degree holders are extremely capable of dealing which changes within companies. Their education covers so much ground that have the capability to adapt quickly and transition easily to new job demands.
Flexibility and a Well-rounded Education
This ability to adapt to change comes from the flexibility a liberal arts bachelors degree provides. It begins while enrolled in school. Liberal arts students choose a wide variety of courses and are given many opportunities to work with a diverse group of people. Flexibility in learning translates in the workforce and is very beneficial to employers. Liberal arts degrees strengthens the flexibility muscle by putting its students in a wide range of learning situations. The well-rounded education that is received from a liberal arts major easily translates into jobs. You can work in any field with a liberal arts degree. Why is this? Well, this degree doesn't just educate in one field. This prepares the students to work in any career and not be restricted to one choice. Take any course you want over the four years of school and feel confident that the degree will be highly desirable to potential employers. A liberal arts graduate will be able to sell a potential employer on their versatility and adaptability. Graduates usually have excellent written and verbal communication skills and are leaders as well as team players. Working with a variety of people is nothing to a liberal arts bachelors degree holder since this a crucial part of their education. The well-rounded education also supplies the graduates with excellent critical thinking and problem solving skills. Employers desperately want employees who are masters in these areas. Liberal arts majors are intelligent, life learners, and creative. Having this kind of full education provides many options for those with liberal arts bachelors degrees.
Tips and comments
Employers are seeking employees who don't say "Sorry, that's not my job.". Adaptability is key. Employers want those they hire to roll with the punches and be able to play different roles within the company as needed.
Comments
Most Recent Articles