Introduction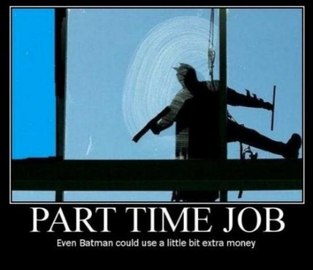 When you apply for employment, it can make you nervous waiting for a response. There are a few ways that you can check to see if you got the job. It is best to let a few business days go by before making the phone call or sending an email to get more information about the job opening. If you call too soon or too many times, it can make you appear desperate. While getting the job is very important, it is also ideal to have some patience as well.
Step 1
Browse the newspaper to search for the job that you applied for. If you applied online, go to the business's website to see if the job ad is still listed. If the job is no longer listed, there are two possibilities. One possibility is that the position has been filled and the other is that the business is currently reviewing applications and conducting interviews for the job.
Step 2
Contact the place of business by email if you filled out an online application. Wait at least one business week before making contact. Most places take job applications for at least one business week before starting to review applications. Be sure to include a return email address, the date that you applied and what position you are applying for. Let them know that you still have interest in the position and are looking forward to possibly hearing from them in the future.
Step 3
Make a phone business to the business if you filled out an application by hand. Ask to speak with the manager or human resource department. If neither is available, leave a message and ask to have your call returned. If you don't hear back after a business day, try your call again the next day. Ask the manager if they received your application and if they have filled the position or not. If the position has not been filled, let management know they you are still interested.
Step 4
If you do get a phone call about the position, be sure that you prep yourself for the interview. Wear something professional and bring an extra copy of your resume along. Answer all of the questions to the best of your ability and be honest.
Although, if you do not get the position, do not feel let down just yet. Be sure to tell the company to keep your application on file should they have any other openings later on. Most places of business will keep applications on file for a certain amount of time in case there are unexpected terminations or employees who leave.
Step 5
Keep on applying to as many jobs as you can. Always keep your resume up to date and a record of the places that you have called and have had interviews at. It can be easy to feel depressed after not getting a job, but you have to keep on trying and put one foot in front of the other.
Applying for jobs alongside everyone else can be a tough competition, but once you find the job that you are qualified for and make a connection with, you will be be back to work in no time. Just remember to not contact the place of business too soon or too late. Sometimes applying for the job is all about timing.
Tips
Proper Etiquette for Following Up on an Online Job application
http://www.resumebucketblog.com/job-hunting/proper-etiquette-for-following-up-on-an-online-job-application/
Job Application Follow Up Etiquette
http://www.culpwrit.com/2011/03/20/job-application-follow-up-etiquette/
Sources and Citations
Comments
Most Recent Articles