Introduction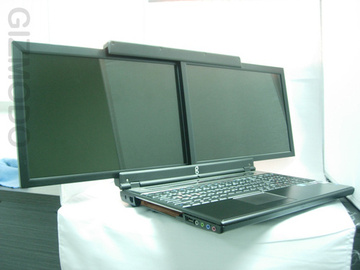 Are you a graphic designer and need extra space to work on your laptop? Are you a student and need to continuously switch between multiple windows to compare different notes? Are you generally in need of more desktop space? The answer to your problems is here. With the advent of touchscreen tablets like Apple's iPod and Samsung's tab, there is much speculation about the death of the conventional laptop. However, as a last ditch effort, companies have come up with such a thing as a dual screen laptop. A dual screen laptop gives you the advantage of two screens in one laptop. It does not ruin the portability function of the traditional laptop. The two screens are given space to be slid across a panel when using. When carrying it, the screens are slid back together, overlapping each other and the laptop can be closed as all normal laptops are done.
Step 1
The dual screen laptop is of great use to different people in different professions. If you are a professional graphic designer and you are working on software like Photoshop that has a lot of toolbars and panels, you could move the tools to one screen and the work area to the other screen and thereby have a greater work space.
Step 2
Talking about greater work space, with a dual screen laptop you can also work with two maximized windows at the same time rather than being restricted to just one at a time.
Step 3
If you need to compare two documents at one time and find it a nuisance to constantly have to switch between two windows, you can open each of the documents on a different screen and easily compare the two. This saves time and the effort it takes to continuously switch between the two is also minimized, in fact completely eradicated with the help of the dual screen laptop.
Step 4
When you are going through your picture gallery, the dual screen laptop enables you to view the thumbnails on one screen and the actual pictures on the second screen thereby getting a better view of the pictures. This can be the case not only with pictures but movies and video games as well.
Step 5
If your line of work requires for you to stay on top of your email at all times, the dual screen laptop allows you to keep your inbox open on one screen while continuing your regular day work on the second screen. This will help avoid much hassle of continuously having to switch between windows to check your mail while trying to concentrate on work.
Tips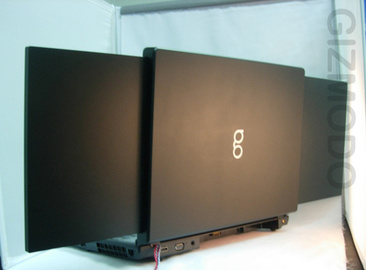 Dual screen laptops definitely sound handy especially if you need some greater work space. However, it's not of much value to a lay person who doesn't need these additional features. This product is more suitable for professionals like graphic designers and for other color oreinted professions like that of photographers, who need more work area to manage their work. Dual screen laptops may help laptops last but only among a small consumer population.
Sources and Citations
http://www.engadget.com/2011/07/15/gscreens-dual-screen-spacebook-touts-twin-17-inchers-now-up-fo/
http://mashable.com/2009/08/28/dual-screen-laptop/
Comments