Introduction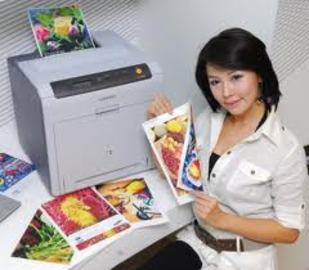 To understand which color scanner is the best, one needs to understand what exactly a color scanner is and its purpose. A color scanner is basically an appliance or device that captures images that are in color and then converts them into digitized images that are able to be read by a computer for further processing and storage.
Step 1
Majority of the scanners available on the market are color scanners. There are a variety of different color scanners including handheld, sheet-fed, drum scanners as well as flatbed color scanners. There are many different color scanners to suit your need. You can buy a basic color scanner from a computer and office retailer at a very affordable price. The high-end color scanners can be as expensive as 1000 USD.
Step 2
The most commonly used color scanners are the flatbed scanners. These scanners are used for home and office use. Whenever you buy a color scanner, the imaging software should be included with it. This software acts as the communication channel between the computer and the scanned image. The most popular imaging software package has the Optical Character Recognition software. This is used for editing text that is scanned from a document.
Step 3
It can be quite difficult to choose the best color scanner because there are numerous companies that sell them. The quality of a good color scanner will usually depend on the quality of the prints that it is able to produce. If you are looking for accurate color then you should by a profiling kit. Optical resolution is also something important that you want to consider.
Step 4
If you require the need to scan transparencies, then you need a color scanner that has a backlight in the lid. These are a little costly but some cheaper ones are also available that have a prism or mirror that is used to reflect the light back down. The software that you purchase with your scanner is also very important. Some software is specialized for negative or slide use. There are different categories and specializations in the software available too.
Step 5
Besides these little tips, a lot of information can be gathered from the internet tools available. They can help you decide what color scanner is the best for your requirements. You need to consider what exactly you want the scanner to do. Features like speed, amount of documents that can be processed in one run, the scanning performance and such others also matter. The features you need are dependent on your budget. A lot of the normal use scanners can be purchased at a very cheap rate.
Tips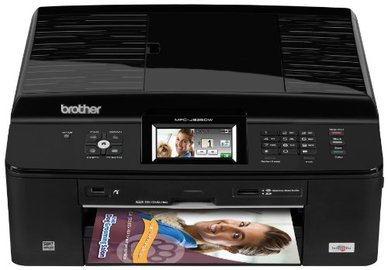 Other places that are of great assistance are product comparison websites. Instead of performing a full research, simply visit a comparison website. Read the reviews and comments and see for yourself which color scanners are best for your work loads. Prices are also available for you to keep check on your budget constraints. Once you have chosen the best color scanner, click on the link to go directly to the retailers that are offering the best deals.
Conclusion
Therefore do a bit of research on the internet, monitor comparisons and read reviews. After you have performed the thorough research, you will have a fair idea of the color scanner that you require. Although the prices may be a little expensive, the quality if these color scanners will be better than the others. Therefore keep your budget in mind and jot down your requirements. It will make choosing the best color scanner a lot easier for you.
Comments
Most Recent Articles
the Best All in One Printer Copier Scanner

Modern technologies are shrinking things and increasing their serviceability. No wonder, today there are many few devices which are used for a single purpose. Usually we find devices with mo...

Flatbed Scanner With Best Techonalogy

A device used to scan objects or images is known as scanner. Technically a scanner means a computer peripheral or a stand-alone device that converts a document, film, graphic, or photograph ...