Introduction to Medlineplus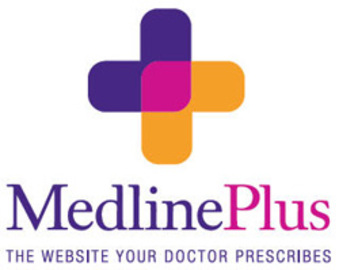 Before the general public utilizes the library to research on any topic they are interested in. But due to high demands and the power of internet access, this new user friendly web based tool is born in October 1998. This service is provided by the United States National Library of Medicine and the National Institutes of Health. Medlineplus provides health information for patients and health care providers that can be easily accessed online. It is available 24/7 and has links to other web pages like medical dictionary, covers hundreds of diseases, drug information for both generic and branded prescription. You can get the updated studies on health topics and wellness issues. It showcases videos of surgical procedures and interactive tutorials that use animation that can be easily understand. Another cool feature of this website includes a relative site for Spanish speaking communities. It also offers a mobile site in both English and Spanish.
Usage of Medlineplus

This free service allows Medlineplus and health groups to link patient guide and electronic health record systems. It accepts information regarding the diagnosis, prescription, and laboratory tests and shows related data. When an electronic health record system sends a request that has a medication code, medlineplus will return links with the most appropriate drug information. The coverage of the topics includes key resources to inform patients about the overview of their health status, understanding the symptoms, and treatments. Aside from that it provides recent health news, clinical examinations, and much more. To make a search, just type the word or phrase in the search box. It will show a page of the first ten matches. You can click on the next page to view more links until you reach the bottom page.
Limitations of Information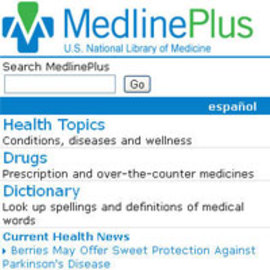 Although it gives factual knowledge and studies, it should not be used during medical emergencies. It is still best to rush the patient to the hospital and examined by a Physician. The case of a patient differs from one another and can never be treated totally equal. A licensed Doctor should be consulted for any medical conditions and treatment. The links in this website are not used for endorsements and should be acclaimed for information only. It is not allowed to duplicate or distribute data contained here.
Benefits of the Community
Medlineplus is very convenient and easy to use. It is readily available anytime as long as you have internet connection. Children can also use this service to enable them to understand their well being. If they get sick it will open their minds that help is available. The patient and their families can easily research on the medical condition to gain more understanding. In doing so, the people will be more confident and will be able to give the right support to the one who is suffering. It will alleviate the pain and will open more doors to achieve regaining their health. The most effective benefit is education. Sometimes it is hard to digest all the information given by the doctors. A simpler and clearer explanation of their medical condition thorugh Medlineplus will empower the community to become healthier.
Comments
Most Recent Articles