Introduction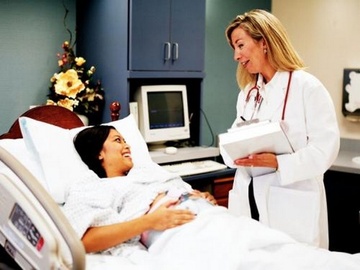 We discover that there are more health problems that we need to deal with as we get older. This is why it is important to have health insurance. However, if you are taking care of your aging parents, finding the right kind of health insurance will be key. Supplemental health insurance for aging parents is great when you would like a more affordable option for health insurance. Read more to discover how you can receive the best supplemental insurance that you can afford.
Step 1
Ask A Doctor
One of the first things you can do is ask your doctor or your parents' doctor for a recommendation. They will be able to offer information on supplemental health insurance that some of the other patients use. By asking a medical professional, you will be able to receive advice on insurance companies that are already being used by others. In this way, you will not have to worry that your parents will suddenly find themselves without coverage. Some doctor's offices will have a list that they can send you about insurance coverage and what types of supplemental insurance coverage they accept based on your parents medical conditions. It is good to know this as you would not want to purchase insurance that does not fully cover the health problems of your parents.
Step 2
Look Online
Checking online is also one of the best ways to find supplemental health insurance. There are numerous websites on the Internet that allow you to buy the specific coverage that is needed. By checking online, you will be able to read reviews of how other customers felt about their experience with the insurance company. You can also check if an insurance company you are thinking of buying insurance from is a legitimate one. Therefore, the benefits of using the Internet in looking for supplemental health insurance should not be overlooked.
Step 3
Compare Insurance Quotes
While online you should apply for free no-obligation quotes on supplemental health insurance. You can visit different websites and type in a few details to receive a quote on how much the health insurance for your parents will cost. Some insurance companies will either provide the insurance quote right away while online or call you to give you the quote. You can also receive a supplemental health insurance quote by e-mail. Once you have a few quotes, compare them to see what is being offered and if the insurance premium is worth the price.
Step 4
Review What The Plan Offers
You should review what each insurance plan covers before you decide on any supplemental health insurance for your aging parents. Some insurance policies will offer different plans from others for what is covered for medical procedures. For example, the cost of a hospital stay can be covered up to $1,000 in one supplemental health insurance policy, but might be covered up to $2,000 in another insurance policy.
Step 5
This is a big difference if you have older parents with a lot of significant health issues. As a result, check that you are getting the most coverage for what you are buying.
Comments
Most Recent Articles