Introduction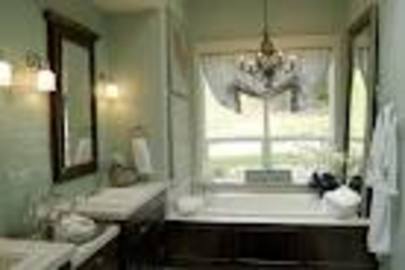 The bathroom is a place for escape and rejuvenation. It is that area of the home where you put your hair down or relax and benefit from the soothing pleasures found therein. This is the ideal description but the reality or state of many bathrooms is not as pleasing. Due to a fast paced world, people rarely take time to really consider the possibilities of their bathroom spaces. This piece shows you how to reclaim your space and turn it into a spa bathroom. The following tips will show you that it takes just a little effort to start turning your mundane bathing area into a superb spa bathroom.
Step 1
Before you do anything else, make sure that you have a picture in mind of what you want. You have to envisage a spa bathroom with elements that you desire. One can decide to go with a tropical theme to really bring out the true spirit of the experience each time. There are others who will prefer elegance which is signified by simplicity. Two elements that must be in place are luxury and serenity. The first tip is therefore to have a clear image of what you want.
Step 2
To create a spa bathroom, you will need to work wisely with colours. They have the power to make or break your theme and setting. Soothing calm colours will create the ideal feel. Some people may prefer other shades. The bottom line is to choose colours that tell the right story of serenity and spa experience. Let nature inspire these colours. For this reason, shades of gold with yellow undertones can craft the class in your bathroom.
Step 3
Before putting anything in place, look for ways to remove clutter from your bathroom. A spa bathroom is clean and clear without unappealing stuff all over. This is a good way to create more space without having to break down the walls. Try to remove all unnecessary stuff to begin with as you transform the bathroom.
Step 4
Textures can play a major role in creating a spa bathroom. You need to have in place items that speak of the right feels regarding textures. Some people will go with exotic materials to create the ideal finishes. It really depends on what you have in mind. Whether you are adding wall hangings, shower curtains, window shades and bathroom mats, allow them to tell a story of comfort and appeal. It is important for people to avoid plastic textures if they wish to achieve their dream of an exotic spa bathroom.
Step 5
Another important tip to create the ideal spa bathroom is to play with aromas. Aromatherapy incorporates different types of scents to give you that ultimate experience each time you take a bath. The major thing to remember is to keep away from artificial fragrances.
Tips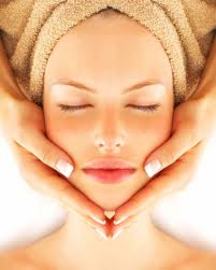 Creating a spa bathroom is an enjoyable experience. It is an opportunity to revamp your space to bring the best out of it. There are many other things to do. You do not need to have a lot of money to make the change. In fact, most of the tips above will just require time and commitment for the goal to be achieved. Look at different galleries online and get fully inspired as you start.
Sources and Citations
Comments
Most Recent Articles