Introduction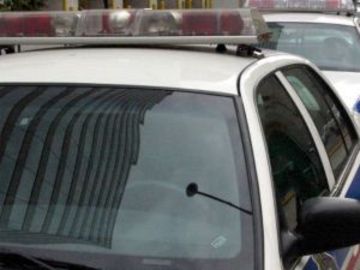 So you have decided that you would like to get a police officer job and need to know what qualifications are needed to make this dream into a career. This is a great profession for people to consider because it is essentially recession proof and will always be in demand. The qualifications will vary depending on the police department that you apply. Each department tailors its requirements to its needs. Don't be scared away from a police officer job just because the requirements may seem daunting at first. You will be tested to make sure you can fulfill your duty and these tips below can make sure you are prepared.
Landing the Position
There are some easy tips that you can follow and make sure you know what to expect when applying for a police officer job. First and foremost is to not be discouraged because of the time it takes for departments to complete the hiring process. Unless it is an emergency hiring session, most departments will take between six months to a year to completely go through the hiring process. This is not a position that someone can get into in a hurry and it is best to make sure you have other ways to meet financial obligations while trying to get hired.
If you are selected as a candidate to be considered for hire, there will be varying tests depending on the department. Most of the major departments will require both a written and a physical agility test before moving forward in the hiring process. These test vary from department to department with some being very strenuous and others being very easy. Make sure you are in the best shape to make sure you pass at the top of your group and will stand out to the hiring department.
If you pass the first two tests, there will often be a psychological evaluation and a polygraph test to test both your mental state and whether or not you were honest about parts of your application or your life. If you are a person of good character, you should have no problem with these tests and they are issued to make sure everyone who upholds the law is both mentally and morally fit to do so.
The third round will often consist of an oral board interview followed by an interview with the chief of police. Both of these, especially the oral board interview, can seem intimidating, but go into it with condfidence and show them you are the right person for the job.
Each of these testing periods may have gaps of three to four months inbetween while the department evaluates the results. Keep motivated and don't give up on your dreams.
What to Expect as a Police Officer
Once you have passed all of the evaluations and are done with the police academy, you are ready to begin full-time work as a law enforcement officer. There are some things to know about life as a police officer because it can be very different from other lines of work. First, you have to know that most people will simply not like you because of your profession. It is nothing personal, but a lot of people don't like the idea of being around someone who could take them to jail. Second, you may see some disturbing events in your time as a police officer and this can take a toll on you. A lot of police officers lose a taste for the profession because of the horrible things they may see. You will also often be dealing with criminals and this can take a toll on your psyche. If you are mentally strong enough to withstand the rigours of being a police officer then this a great career to take all the way to retirement.
Tips and comments
Having a police officer job can be one of the most rewarding careers in the world for the right person. Be sure to do a thorough self-evaluation to make sure you are ready for all that the job entails. There will be times when criminals get away and you will have to deal with that and keep going. Don't give up hope and a career as a police officer will be worth all the effort.
Comments
Most Recent Articles