Introduction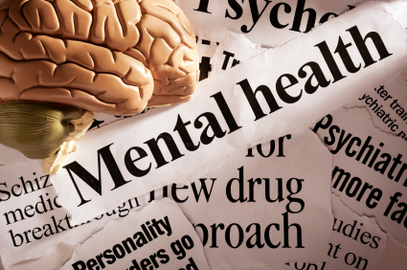 If you are going through a mental health crisis then it can be hard to know where to turn. You are often confused, scared, or angry and need to get help before you harm yourself or others. Many wonder if they can turn to the police is these situations and may hesitate before calling 911. There are situations when calling the police is the best thing that you can do for both yourself and those around you. Emergency medical services are there to help the public and if you are in the deep throes of a mental health crisis then getting the help you need is the most important thing. These examples below will detail when it is a good idea to call emergency services during a mental health crisis.
Getting the Help You Need
If you are in the midst of a mental health crisis then calling emergency services may be a good option. If you feel that you may be a danger to yourself or others then you should call emergency services or go to a hospital as soon as possible. If you call the police, they will also dispatch an ambulance and can help you get the help that you need. It is not worth letting the problem escalate until it is too late. These services are in place to help the public and having a mental health crisis is no different than something as serious as a heart attack. Both require immediate medical attention and this can be achieved by either going to a hospital or calling for an ambulance. Don't hesitate in calling emergency services because even if you decide later that you will be fine, it is best to not risk the ramifications of trying to deal with a mental health crisis on your own.
Inappropriate Times to Call the Police
There are also times when it is not a good idea to call the police for help. If you are simply having a bad day or going through a rough time, you may want to reconsider before calling the police. If you are not an immediate threat to yourself or others than there is not much that the police can do. If you truly think that you need an ambulance to get to the hospital then they can dispatch one, but make sure it is something that you truly need. All of us go through rough patches in our lives and knowing the difference between a rough time and a mental health crisis is key to knowing when to call the police for help. Evaluate yourself and see whether or not this is different than bad moods you have had in the past. If you have family or neighbors who can help you determine your mood, ask them for their advice. Make an appointment with a medical professional if you find that you need it.
Tips and comments
Know when you are having a mental health crisis or just a bad day. You are the best judge of your emotions and will know deep down whether this is something that requires immediate medical attention or can wait until you can see a regular medical professional. If you are still unsure as to your condition then err on the side of caution and go to the hospital. You can either try to get someone to take you there or can call emergency services to send an ambulance to take you. You will always be more important than taking the risk.
Comments
Most Recent Articles