Introduction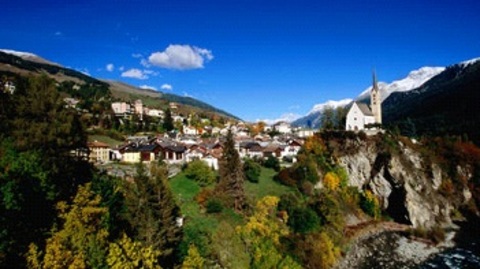 Taking a road trip across the United States can be a fun and exciting experience. Road trips with friends and family allows one to have a unique and creative travel experience. There are no time limits and one can stop and check out interesting scenes across the country. Taking a road trip can be fun, but taking a few precautions will ensure everyones safety. Make sure that your car is prepared for the road and that you have enough money for unexpected spending or emergency expenses. One should also have a planned route before embarking on a trip. This will ensure that you arrive at your destinations on time along with enough time to check out the sites and scenery.
Step 1
First start by preparing the your car for travel over long distances. Cars need a bit of maintence before embarking on such a long journey. They need oil change, tire inspection and a generall check up. If the car is an older vehicle, it definitely needs to be checked up again. Take the car to a mechanic that has a lot of experience and will be able to offer you their services at an affordable price. Usually, you should be in and out of the shop in under an hour if your car has no major mechanical issues.
Step 2
Figure out the routes of your trip across state lines. If you are going to go on a long road trip, it is a good idea to have an itenerary for the long trip. Ask your co travelers where they want to go and what stops they want to make during the trip. This will also promote the conclusion of if you want to camp or stay at hotels during the long road trip. As you make your choices on where to go, take a quick gander at each stop through Google Maps. Figure out which highways and routes that you want to take on the road trip.
Step 3
After you have determined where you are going and where you are stopping, start packing for your trip. Determine what clothing you will need and decide what goods you will need in order to remain comfortable on the trip. Consider purchasing some basic items, such as blankets, thermoses and gloves if you are travelling during the winter time. Make sure that your car has functioning air conditioning if you are travelling during the hot summer time. If you find that you need more items that normal, consider renting a trailer to attach to your car in order to pack some of those items.
Step 4
Embark on your trip! After booking your hotel or motel accomodations, rev up your engine and go! Take turns driving and make frequent stops while on the road. Never allow anyone to drive while sick or hungry. As you make your stops, take pictures with your camera phone or with a digital camera. Enjoy the local area and asks locals for advice while on the road. They may be able to point you towards some nice areas, shops or resstaurants that you would not otherwise have known about. Consider bringing a camcorder or journal to document your road trip so that you may recolect it at a future time.
Step 5
Bring back trinkets and souvenirs for your friends and family at home.
Tips
Purchase small sized toiletries before taking a road trip.
Comments