Introduction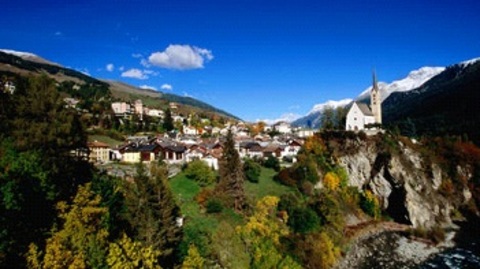 Booking a trip online can be a confusing and time-consuming process. There are several sites available on the Internet that offers information about booking the perfect trip. It can be time-consuming to weigh through all of the options available. Instead of getting worked up, simply implement a few key tips and tricks us that will result in the perfect itinerary for your vacation. Don't get worked up over all of the details. Simply take inventory about what you will need for a trip and hop on to the computer.
Step 1
Start by hopping on your computer. Do a quick Google search of all of the top travel advising sites. For example, Trip advisor is a website that offers consumer reviews of hotels, restaurants, and tourist destinations. Users also provide pictures and dates of their last visit to the institution, allowing you to determine if the institution is somewhere you want to go. With this information in hand, you can take inventory of the flight and hotel booking sites such as hotwire and Travelocity. These sites offer up to date rate quotes of hotel rooms and flights.
Step 2
Make a list of all of the things you will need to be comfortable on your trip. For example, do you need a suite or regular double room? Will you need a hotel that provides childcare? Do you require valet parking? These are some of the things that you'll need to take into consideration before choosing the best hotel and flight options for your trip. Start by making a list of all of the things that you need and waved them with some of the hotels and airlines that you've seen on the travel sites. Mark down any hotel or airline that does not accommodate your needs for the trip.
Step 3
After you have narrowed down which hotels and airlines that you are interested in booking, wave the prices from the different travel sites. For example, hotwire.com has special rates that are time sensitive. A really low free for a flight may not be really low again three hours from now. Also, hotel rates and flight rakes are usually higher on the weekend. So, if you can take your trip during the week you may find that your trip cost less to book. Also, other travel sites may offer significantly more savings than other sites. Some other sites to consider include booking.com, hotels.com, kayak.com, and Orbitz.com. Justin weighed the pros and cons for booking each package on each website.
Step 4
After narrowing down your options, continue on to booking your flight and hotel for your trip. Most sites except all major credit cards such as MasterCard, Visa, American Express, Discover, and Diners club. most websites will not accept checks, money orders, or COD used for booking accommodations. It is through credit cards or debit cards that you can cash in on these low rates. If you're booking a car rental, there might be a large authorization charge that you will not be able to use while you are on your trip. This ask as a sort of deposit on the rental car. Ask each rental car company holiday book reservations before making a final commitment.
Step 5
After you've made your reservation, print out all details of the itinerary. For example print out your flight numbers and seat numbers as well as the confirmation code so that you can put in upon arriving at the airport quickly. It is important to print out your hotel was patients as well. This will include the hotel name, rate, and hotel room type thing have reserved. Sometimes hotels lose reservation is up to you to prove that you have a legitimate reservation before they offer you a room so keep keys in hand and store them in your package before taking your trip.
Tips
Always book your trips ahead of time for the best travel rates. Trips purchased at least two weeks ahea of time are usually much cheaper.
Comments