Introduction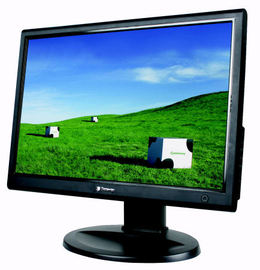 When you buy a new computer, you may be able to get a free monitor with your purchase. Back in the day, computers used to come as bundled packages and include a monitor with them. Now, you usually must buy everything separately. Depending on the size of the monitor and type of monitor that you're interested in, prices change range from $100 to the high hundreds. If there is a way for you to get a free monitor with your computer purchase, it is a great idea to take advantage of that promotion. Monitors are expensive and getting a free one will help you to save your money.
Step 1
To get a free monitor with your computer purchase, you will need to look up the current deals and advertisements for computer retailers in your area. Sometimes, stores such as Best Buy and Staples will offer deals on certain computer models, where you will get a free monitor with purchase. Always read the fine print, because you will need to buy the exact computer that is listed to get the monitor with it. You will also not be able to select the monitor that you would like. This will be chosen by the store and is also usually listed in the advertisement. Deals like this can be found at any time of year, you will just have to look on a weekly basis.
Step 2
Check out stores to see if they have any computer bundle packages. Though these are not as common to find anymore, you still may come across some computers that come in a package deal. The package deal with usually include the computer, keyboard, mouse, monitor, and sometimes even a free printer or other product. These deals are not always advertised online, so you will need to check your local store to see if there are any computers that have a monitor with them in a bundled package deal. These deals are also designed to save you money by purchasing everything together.
Step 3
Shop on Black Friday. Black Friday is the busiest shopping day of the year and computer retailers do get extremely crowded on this day. That is because it is when you will find the best deals on nearly all electronic related products. On Black Friday, you will usually always find excellent deals on new computers that have a free monitor with purchase. If going for one of the big deals on this day, you will need to visit the store bright and early and may even need to wait in lines for a chance at getting your desired deal.
Step 4
Another way to get a monitor with your computer purchase, is to shop online. There are always great deals to be found just by shopping online. Try searching computer retail websites for their current bundles or see if they are offering any promotions where you will get a monitor with your computer. Again, you may only have a small selection of monitors to choose from, or will be given a specific monitor with the promotion that you are taking advantage of.
Step 5
Check to see if there are any rebates available for monitors. If you are not interested in getting the monitor that comes with a computer package and want a bigger and better one, combine sales with available rebates. Although this may not come out as a free monitor with your purchase, it is one of the cheapest ways to get the monitor that you want.
Tips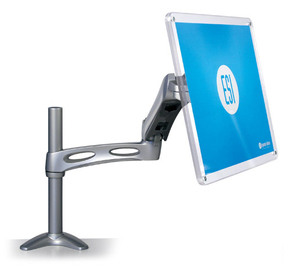 Research monitors before purchasing one. Different monitors will have different picture quality and overall performance capabilities. Be sure that this is the monitor that you want before buying it.
Comments