Meet the Graphic Tablets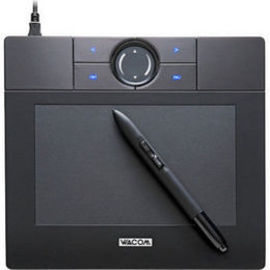 If you have not heard or read about Graphic Tablets then no need to worry. You probably have used one or currently have one without you knowing. To give you an idea what it is, this is a device which usually comes with a digitizer pen or stylus that allows you to write or input data on the device. You must have used a PDA or a device which lets you manage your schedules with a calendar. Those electronic stuffs are types of graphic tablets.
Graphic Tablets Basics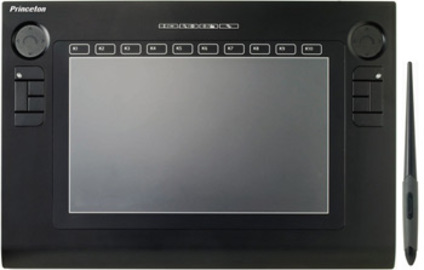 Most graphics tablets don't come with a keyboard since it comes only with a screen where you can write directly on. It would use a digitizer pen or stylus which actually allows you to write without any limit as to the characters. Those that come with a pen replace the functions of the mouse or keyboard with the pen that responds to the magnetic impulses that the tablet itself emits.
A lot of artists are using graphic tablets to manipulate photos and also make some drawings. Because of its efficient use of the digitizer pen compared to that of the mouse, manipulating photos will be easier because of it can give you the control you can't get from the mouse or keyboard.
Handwritten documents will also be a breeze since you can create these documents easily with graphic tablets. Compared to regular laptops or desktops, the graphic tablets can allow you to handwritten signature which can come in handy when you need to sign some documents or contracts.
The digitizer pen has become so improved over the years now with more features and capabilities that have made graphic tablets more efficient. This might have also made some of these tablets more expensive but they are also packed with lots of remarkable features.
Graphic Tablets and Its Benefits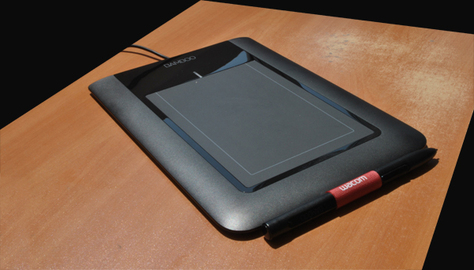 Graphics tablets are lightweight compared to your regular laptop. This makes it accessible to the user wherever he or she is. Since it is using a digitized pen or a stylus, the user will have more control of each stroke. The latest models of graphics tablets are now more sensitive to the strokes and pressure of the pen that adds to the easy control.
You can bring your graphics tablets with you almost anywhere since it can fit in to any bag. Since it doesn't require much space, you can take it out and use it even when there in cramped places.
Since it comes with the features of your desktop or laptop, you can also send emails, write letters, and submit reports even while you are traveling.
Consider Before Buying
If you want to get a graphics tablet for yourself, don't neglect on considering important factors you need to look for in the device. Know that size matters; get the most lightweight. It is also important to know which interface the unit must have. The pen that it comes with should also be comfortable to use. And the higher the pressure-sensitivity it has, the more responsive it is to your strokes.
Comments
Most Recent Articles