Introduction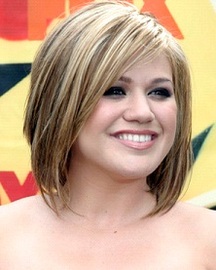 It can get difficult to find the right hair straighteners for you. There are many things to keep in mind, such as durability, heat, hair damage, speed, convenience and more. This article will shed some light on what a good hair straightener is and what some of the best hair straighteners on the market are right now.
Qualities of a Good Hair Straightener
For a thin-haired person, a thin-hair straightener would be the best option. A good width for a thin-haired person would range between half an inch to an inch. For a thick or curly haired person, it's just the opposite. A thick or curly haired person will need a wide hair straightener, ranging two inches or more.
Good, reliable hair straighteners will find some way to alert you when they're done heating up. Some hair straighteners will alert you with a sound, however most us a light that alert you by turning on or off, or flashing. Also, a good feature for a flat iron to have is an automatic shut off, usually after 30 minutes or so. This is for safety reasons.
A good flat iron will have round edges, and a nice comfy grip. Never get a hair straightener that has sharp, flat edges. Hair straighteners like this catch onto the hair and often rip it out or damage it.
The Best Hair Straighteners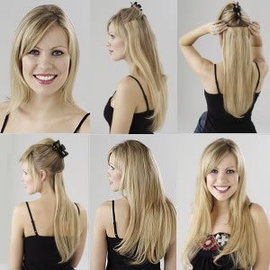 FHI Heat Runway
This is a definite favorite among professional hair stylists. This is because it can produce sleek, smooth hair with only one or two passes. These hair straighteners are particularly durable, and will last you a lifetime. Although, the price tags range from $300 or more, and one of these might be worth the money.
HAI
The HAI features a coating over its plates. This nice little feature protects the hair from damage. The straightener actually doesn't get hot enough to damage your hair, but it still gets hot enough to straighten it. These are good, well-rounded hair straighteners that are definitely worth your consideration.
CHI
The CHI is very popular, and is very similar to the HAI in its features. Most people will have a difficult time choosing between the CHI and the HAI.
SalonTech Silicon 450
These hair straighteners are capable of reaching 450 degrees in under 20 seconds, hence the title. This flat iron will straighten your hair in only one pull through. It's extremely fast and convenient, and it alerts you with a sound once it's finished heating up. Also, it turns off on its own after 30 minutes.
Sedu Ionic Ceramic Tourmaline
The Sedu is one of the most popular of all the hair straighteners currently available. The reviews on this straightener are particularly high, and it seems to be a consumer favorite.
Instyler
These hair straighteners feature a rotating heat iron, with bristles that act like a brush. This straightener is by far the best with anyone who has thick, curly, or coarse hair.
Remington Frizz Therapy
These hair straighteners work the best for any person who has frizzy hair. The plates on this flat iron are porous and ceramic. They actually produce a conditioner that prevents frizz as you're straightening. This straightener is under $60, and it can last for more than four years.
Tips and comments
Do your best to pick the hair straightener that works the best for your hair, and always check the reviews.
Comments
Most Recent Articles
The 5 Best Hair Straighteners

It can be challenging to find hair straighteners that properly suit your needs. You have to figure out which straighteners are the most durable, which ones won't damage your hair, and which ...