Introduction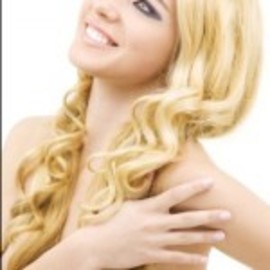 Curls can be hard to manage without risking frizz and bulk. This article will provide some tips, products, and tricks you can try to maintain healthy beautiful curls.
Step 1
If you're a person that has curly hair and you want to maintain that look, you shouldn't need to shampoo very often. For a person that has thin hair, wash every other day or so. However, for a person that has thick, curly hair, you should only wash it once a week. In between those times, there are dry shampoos available that will help control the oils, and add shine to your hair. Also, you can wet your hair, just don't wash it until the day comes. When you do shampoo, use a shampoo with moisturizing ingredients, such as avocado oil, palm oil, or Shea butter.
Step 2
If you're a person with curly hair, you're going to need to do your best to retain moisture in your hair to avoid frizz. To do this, consider conditioning twice when it's time to wash your hair. You'll need to use two different conditioners for your hair. First, use a conditioner that contains silicone, apply it from your roots to your tips, and let it sit for five minutes. Next, apply a leave in conditioner to lock in the moisture.
Step 3
Once a week, probably when it's time for you to shampoo, coat your hair with a substance called keratin. Keratin is a type of hair mask that you can put into just-washed hair and leave in for about ten minutes. The conditioners that are present in the hair mask help seal the cuticle, which helps prevent frizz. The keratin in the hair mask will strengthen the hair in order to stop future hair damage.
Step 4
To aid in sealing the cuticle for your hair, rub a quarter sized drop of a cream that prevents frizz in your hand, and pull it through your hair. If you have thick hair, try choosing a frizz prevention cream that contains silicone.
Step 5
If you're a person with curly hair, don't blow dry. Blow drying can produce a terrible look when it comes to curly hair. It becomes bulky and frizzy. Instead, while your hair is still wet, and after you've applied product, take small sections of your hair and wrap them around your fingers for fifteen to thirty seconds. Afterwards, allow your hair to dry at its own pace, and do your best not to touch the curls.
Tips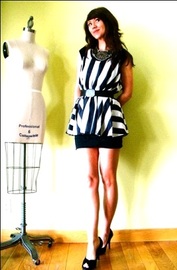 In short, if you happen to be a person with thick, or even medium curly hair, don't shampoo your hair every day. Instead, shampoo it about once a week, and rinse it in between. For a person with thin curly hair, shampoo every other day.
When you do rinse or wash your hair, do not blow dry. Blow drying can have disastrous effects on curly hair, such as frizz and bulk, which can create a really bad look. Be patient and let the hair air dry. Instead of applying heat to your curls, try wrapping sections of your hair around your fingers once you've applied product.
Comments
Hopefully these tips will help you on your way to healthy, beautiful curls!
Comments