Introduction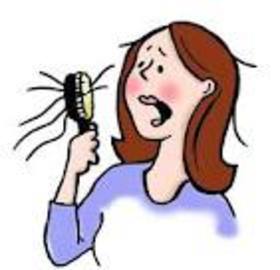 Hair treatments have been around for many people in today's world. The rate of hair problems, increasing day by day, is the main reason behind it. However, there are many appropriate treatments that can be adopted to fight these problems.
Among all the problems for hair, hair loss has been the prominent one. There are several treatments and procedures to deal with some of the common problems in form of hair loss. These valuable treatments for hair should be adapted within time, to safeguard your hair in the right time.
treatments
Treatment – 1: Hair loss treatment with drugs is one of the most famous and common treatments for hair loss problem. Currently, there are several providers in the market who work upon Drug Therapy for hair, to stop hair loss. Finasteride (Propecia) and Minoxidil (Rogaine) are the two available drugs for this therapy.
Treatment – 2: One of the most famous ones in the list, Laser Therapy is the worldwide circulated treatment, which is popular in world for hair loss treatments. Photo-Bio-stimulation is used in this process, to stimulate hair growth.
Treatment – 3: Follicle Transplant is the next treatment for hair loss. It is an outpatient and external operation, in which hair follicle are placed where hair growth have stopped partially or completely. This is one of the most costly treatments.
some more treatments
Treatment – 4: Hair Cloning is close to transplanting, but the only difference between these treatments is that, it takes a sample of your existing follicle and hair, and then clones them to attach with your scalp. Stem cells of your hair follicle have helped a lot in making this treatment a sure shot hit among all who are looking for adaptive measures.
Treatment – 5: Alternative Medication is another treatment, which is generally given to people in the beginning phase for hair loss. Homeopathic medicines have been trusted as the primary source for these kind of treatments, and with diversification into many other branches, one can surely rely upon for treatment in a manner which affects the roots of your hair treatment process with positive results.
Treatment – 6: Healthy Natural Diet with balanced nutrients is a natural therapy or treatment for hair loss. Usually, it is hard to follow, but those who have adapted this measure have seen changes from first day itself. Drinking loads of water is a blessing for any kind of treatment in the medical world. Detoxifying your body is the primary reason for hair getting the appropriate amount of nutritional value and gaining growth.
useful treatments
Treatment – 7: Fiber Hair is one of the latest treatments that has been treated on less people till date. This is a serum type of solution that is directly applied on your scalp to support hair growth by opening the pores and dead skin of your scalp.
Treatment – 8: Though, not many people are suggested for this treatment, but a complete hair removal with laser treatment and then transplanting new follicle on your scalp is the complete treatment, that is highly costly in today's world. Generally, it is done by people who are suffering from severe hair loss or damage from their childhood days.
Treatment – 9: Another famous treatment for hair loss is known as the Celebrity Treatment. In this kind of treatment, cosmetic surgery tactics are used to rebuild hair fibers and cover the damage. One of the most famous examples in the world is the Legend of the Pop world, Michael Jackson.
Treatment – 10: Finally, the best treatment alludes to natural steps and home remedies being taken to initiate hair growth naturally. Aloe, lavender, coconut oil, olive and many other natural ingredients are used to create a mixture, and then applied on your head to treat hair loss in the best ways.
Comments