Introduction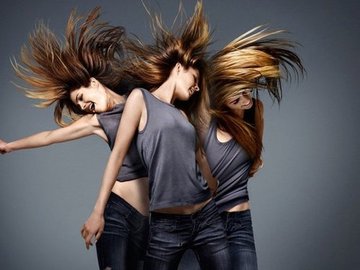 Ever wondered you're applying or using the hair cream the right way? Ever wondered what does a hair cream do actually? Well, the hair cream gives your hairs that certain look that you want. It is not always that harmful as people usually think. Healthy hair creams are also found in the markets. They include leave-on hair creams which are used to moisturize your hairs. Then we have rinse-off hair creams which are rinsed after ½ hour- 1 hour, these creams act like conditioners and moisturizers, these creams protect your hairs from the environmental damage.
Step 1
We first talk for females (having curly hairs) as to how use a hair cream. Firstly, apply the cream on curly hair right after getting a hair wash, and don't forget to use special conditioners that are made for curly hairs. These are so designed to add more moisture to your curly hairs; these are dryer than the other kinds of moisturizers. When using a styling cream, always apply those creams to your hairs when they are wet. This helps in smoothing the cuticle. Moreover, it helps to shape your hair curls.
Step 2
You first need to mix up a small, say a size of a quarter drop of the hair cream thoroughly. Work it finely from your hair roots to its end, and that too by each section. You can even apply the more of it if needed,
Step 3
The next thing you need to take care of is to stay away from the styling hair creams which contain high ratio of alcohol and high ratio of silicon.
Step 4
Curly hair are dry. With these ingredients, your hairs can look stiff. So a wise approach would be to mix a little quantity of shine serum with the hair cream if you need extra-shiny hair curls. Now when you have applied the cream on your hairs, let the blow dryer (with a diffuser for good results) dry your hair and let them air-dry.
Step 5
Remember that you hold the dryer near to the hairs in order to avoid creating the frizz in your hairs. Well, by following these tips for applying hair cream, you will soon get to have a head of the everlasting perfect hairs!
Step 6
For men, here we go: Take shower, dry your hair only a bit. Like just wet enough to be easy to handle. Once you are done with the selection of hair cream, get the cream on your palms; rub the cream on the hand spreading it evenly.
Tips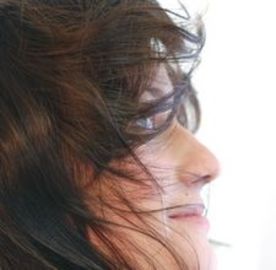 Most men go for applying the hair cream from top to back spreading it all around the hair sides. Next, do not apply too much of a cream on either sides of your hair, just a little portion would be enough. Remember, if you put more than enough on the sides neglecting the front; that would not look good. In short, the hair creams facilitate in the hair care as they give you robust and elastic hair. With the healthy hair creams, there is a less hair fall ratio and less hair breakage ratio. Moreover, your hair is prone to the sun damage. So use the hair creams well and efficiently!
Sources and Citations
http://www.ehow.com/about_5523663_healthy-hair-cream.html
http://www.howtodothings.com/fashion-personal-care/how-to-apply-mens-hair-cream
Comments
Most Recent Articles
How To Use Hair Cream

There are several type of cream for hair that perform different functions. Creams provide moisture and aid in the styling process of hair. One can use hair cream for a variety of reasons. So...