Introduction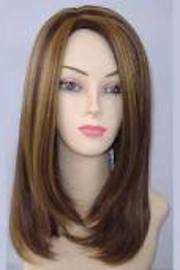 Beauty is within the soul. This is a hybrid projection of your thoughts and natural beauty. Talking about that, you are close to the fact, that hairs are one of the most striking features in a human body. Caring them is mandatory, but with time and situations, you may need to use the artificial aspect also. Hair wigs are having a huge demand in market; many people prefer to wear a wig instead of going for various hair treatments. In real world, hair wigs are gaining a huge popularity.
Dramatic plays, house parties and fancy dress competition are some of the events where hair wigs are having an important role. Apart from the real beauty, it enhances the look a person significantly. Precisely, there are some things you should keep in mind before wearing these hair wigs. Talking especially about the mannerism, here are some steps, which you can adopt, so that you know the exact way to wear hair wigs.
Step 1
Always choose hair wigs, which suites you the best. It is really important to consider the style you want for yourself while choosing a wig. Your face cut is also important before making any decision. Different face cut suites different hair wigs.
Step 2
Checking the comfort factor is the next step before buying your wig. See that you don't feel uneasy, like perspiration, while wearing it. Go for French or Swiss lace wigs as they are very comfortable, light and breathable. Select hair wigs, which completely fit your head size, to avoid any kind of inconvenience. Being comfortable is the main thing, which you must consider.
Step 3
you should select a hair wig, which suits the theme of an event. For example, if you are attending a wedding reception, go for an elegant wig with coupe and style. Similarly, if you are going for Halloween party, then find a goofy hairdo. Accessories can also go well with hair wigs based on a specific theme. Choose standard quality accessories for that.
Step 4
There are large varieties of hair wigs available for plays or dramas. This step revolves around your need to get a wig according to your role. They are easily available at local stores, and you can rent them according to your need. Internet is also a medium, where you can find hair wigs for you. You save both money and time.
Step 5
Next step is to take care of hair wigs, after using them. It is necessary to brush your wig periodically to avoid tangles. Use mild shampoo and avoid scrubbing. Maintaining your product will increase its life, and you can use a good quality storage bag to keep your wig safe.
Tips
Choosing the right kind of hair wig is very important. Real hair wigs are quite famous in today's market. The kind of comfort you get wearing them is far better than other material wigs available in market.
additional information
There is a huge global market that includes this product, and its reach in the glamour world is also a reason for its success.
Comments