Introduction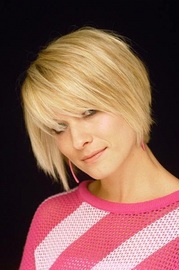 What you have acquired as a skin tone is something that was totally dependent on the host genes that carried you to this world but what you should do to that skin tone is something that is totally under your own control. If you do not know what will suit your skin tone most, ranging from your attire, shoes, accessories, makeup, shades, hair color, jewelry and other such accessories then you would simply mar the beauty of your natural skin tone as well. If you have light hair that is hair in light tones then you must know what would go best with them and if you have warmer tones than too you must know how to deal better with them.
Step 1
When it comes to coloring the hair, skin tone does matter a lot as it decides whether the light hair color would simply be the flattering perfect one or the boldly dumbest one according to your skin tone. Now let us know the tips and conditions we must look at when it comes to dying our hair in light tones. The best thing is to check the color of your own eyebrows in order to determine which color would go best for your chosen light hair, as the color of the eyebrows too matter a lot. Instead
Step 2
Instead of moving directly to the lightest tone, you must take it gradually, the women who have the darker shade and intent to move to the lighter tones should first move to the warmer ones and then to the light hair as this way they will know exactly how they look for various shades.
Step 3
Similar is the case for the women who have warmer tones already because this way they will know better which color goes with their skin tone best. To save yourself from suffering the after effects of getting your hair colored to a tone that does not match you, check your face without the makeup in your current hair color. If your face looks all plain and washed out then it means you need a warmer tone than the one you are already having.
Step 4
To get the best possible results for coloring the light hair, you must mix two tones of the light hair color to get the best one, as done by the professionals. For example if you want to have the gold brown color for your hair, then instead of buying one that is already marked as gold brown, try mixing an equal amount of brown and golden hair colors and observe the stunning new shades.
Step 5
Do not work on doubts, if you are in doubt for the color you are aiming to have, then first check it using some photo editor if possible, if not the best thing is to check the color of your eye ball; the depth of the color of your eyeball is the last shade you can have for your hair too.
Tips
Making dramatic and drastic changes in your hair often cost much, so it is really better if you simply move step by step towards your aimed color for a light hair and moving in between the two most nearest to natural shades for your hair.
Sources and Citations
Comments