Introduction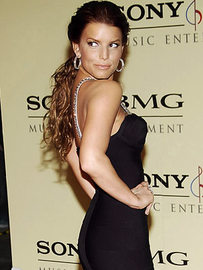 How you look depends a lot on the hair style that you make and for that reason you must always have a great hairstyle because you never want to look bad. When we look at celebrities there are many celebrities who have the perfect hair that we dream to have, for example the Jessica Simpson hair style. She looks beautiful with all that volume in her hair. Getting hair like hers is every girl's dream and this is a dream which can come true very easily. There are many ways by which you can get the Jessica Simpson hair style.
Step 1
We have seen in many music videos and award shows that Jessica Simpson has blonde hair. She revealed the secret of her perfectly blonde hair with light brown streaks on a talk show. She says she adds mascara to her hair, and she gets the perfect color for her hair. You can get the Jessica Simpson hair color by adding streaks of brown mascara to your hair.
Step 2
We have also seen in many music videos and other shows where she sometimes shows up with really long, straight and silky looking hair. It is not the magic of her hair that makes her look this pretty; it is actually the hair extensions that she has added to her hair. If you want long hair, but do not how to handle it then you can wear hair extensions. Hair extensions can be removed after they have been worn for special occasions or everyday life.
Step 3
Jessica Simpson hair style with long loose curls is also something that most of the women want. This can be done by either buying hair extensions which are designed specially for curly hair or simply curl your hair with the help of a curling rod or rollers and spraying your hair with hair spray which prevents your hair from getting untidy.
Step 4
Properly permed hair is another style for which Jessica Simpson's hair is famous for. You can have your hair permed from any beauty parlor or you can just simply have them back combed and add rollers to them to add that volume which we see in her hair. This way your hair will not only have length but also volume.
Step 5
The formal look is also very much in style. This look is really good for girls who have their prom nights coming up or for girls who have someone really close's wedding coming up. You can have your hair tied up in the most elegant and the prettiest way. You just need to pin up all your hair in the form of a pony and then tuck that pony in with the help of hair pins. You can have your bags out though as this looks really pretty and unique. This is another Jessica Simpson hairdo which you can do.
Tips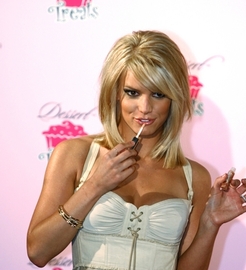 The Jessica Simpson hair inspired look is very famous and its gaining popularity as hair with more volume are getting in style once again. Everyone wants to look pretty and so they want to get a Jessica Simpson hair style but if you try getting her hairstyle always keep in mind that you do not want to damage your hair by using too much hair products.
Sources and Citations
Own info
Comments