Introduction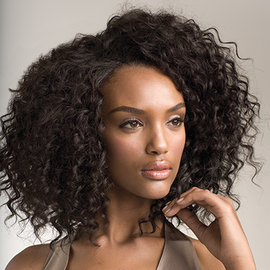 Hair is that part of a person that completes one's beauty – for both men and women. Thick, shiny and healthy hair is the envy of all, so we ask ourselves, which are those hair products that are proven to enhance the health and beauty of various hair types? Worldwide hair care companies vie for the top hair product spots in reviews since hair treatment and beauty is such a huge industry. With all the various hair types our genes have distributed among us, finding something right for your hair from all the available options can be daunting, so read on to find out some of the top hair products that you are dying to know about!
History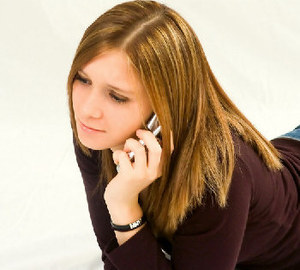 The earliest hair stylers were none other than the comb and brush – the first brush company was started in 1906 by Alfred Fuller. The founder of L'Oreal invented the first synthetic hair dye in 1907. Hair styling tools such as hair dryers, curlers and irons were at first very hard to use and handle. The first electric hair dryer came out in 1890 while the therm-powered curler was invented in 1930. Early perm machines required a complex use of liquids and ran on electricity. After the increased use of aerosols following World War II, hair spray was first released by Chase Products Company in 1948. Nowadays, hair products that come in bottles and cans, or those that are electricity-powered have a huge variety from which to choose one's preferences of top hair styling products.
Features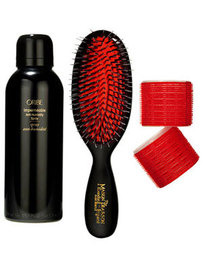 Here are some of the top hair products that will leave you loving your hair more than before:
1. Phyto Phytovolume Actif Volumizer Spray is the best at giving that extra lift to your hair when blow drying.
2. For a clean and effective wash, Aveda Hair Detoxifier is the best clarifying shampoo that can loosen the most stubborn of impurities out of your hair.
3. With every successful shampoo must come a conditioner and for those loving Asian products, Shiseido Tsubaki Damage Care Conditioner is the most effective at treating your damaged hair and restoring smoothness and shine.
4. Moroccan Oil Treatment, for that exotic touch when in smoothing and softening that thick mane of hair and getting rid of frizz!
5. No one knows beachy wet-hair waves better than those Down Under; the Aussies Catch the Wave Sprunch Hair Spray is affordable and strong for that all day messy-yet-endearing bed head look.
6. For uncurling those locks, Kérastase Serum Oléo-Relax hydrates and smoothes out waves, while Kiehl's Heat-Protective Silk Straightening Cream is made of stronger stuff as it straightens rougher and tougher curls to a fine finish.
7. Oscar Blandi Dry Shampoo Spray is that quick easy fix for buildup in hair without having to get your hands dirty!
Tips and comments
Getting the most from your hair products and staying within an affordable range can be tricky. The publicized top hair potions may not be the ones that can fit inside your budget. Many products like the Pantene Pro-V 5-Minute Strengthening Mask for shiny and frizz-free hair, and the Conair MiniPro ceramic straightener are affordable styling options from your favorite brands. So don't assume higher prices alone spell good quality and stick with brands that are lighter on the pocket and give you top hair!
Comments