Introduction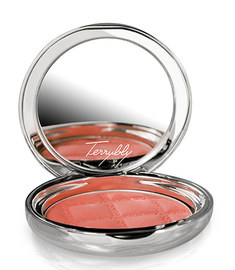 When an elegant event is coming, we are all looking for ways to stand out from the crowd and shine all night. With clothes and shoes are easy to deal, but when it comes to makeup it is difficult. Evening makeup is more complex than day makeup. It is made of many colors, numerous cosmetics and you have to know how to put them together in a way that flatters your face. So, a lot of women might be wondering how to do makeup for a formal evening event.
Step 1
To start on how to makeup, you first need to decide if you want something bold and dramatic or something more conservative. If you want to wear it with attitude, you should choose the style you feel most comfortable with.
Step 2
The next step on how to do makeup for formal evening events is to decide which feature of your face you want to show off: the eyes or the lips. Since the evening makeup tends to be more loaded than day makeup, you have to be careful not to load it more than necessary by highlighting two things at a time.
Once you have decided how to do makeup for the big night that approaches, more or less daring, and which feature you want to show off, you can begin to apply the cosmetics on the face. The steps on how to do makeup are the same with the ones you follow for a day makeup, but the difference lies in the shades used. Since there is no sun in the evening to highlight your natural beauty, you have to highlight them through earthy and darker colors like black, brown, green or others.
Step 3
Therefore, start with a concealer to hide the dark circles and other flaws around the eye. Then, build a perfect complexion with the aid of a foundation which fits the color of your skin. Wait for it to dry and then apply with a clean brush a translucent powder. This will not only help the makeup to last longer, but it will also give your skin a satin appearance.
Then, as night events go hand in hand with sparkling things, define your cheeks with a shimmering blush, but do not overdo them because you are attending a formal evening event, not an evening party. You can also know how to do makeup contouring if you wish to define your cheekbones more with the use of contouring brush and a bronzer.
Step 4
After achieving a flawless skin, you have to do makeup for this special occasion that is eye-catching. So, if your lips were chosen to be the focal point, put a lipstick in a bold color like red or coral and define your eyes with very thin lines. In case you want to make your eyes pop instead of lips, then use an eyeshadow kit in at least three nuances of the same color.
Step 5
Black and brown are the most elegant colors you can use for the evening, so whatever you choose here is how to do makeup for the eyes: define them with a thick eyeliner, apply the brightest shade from the eyeshadow kit on the inner corner of the eye and under the end of the eyebrow, apply the medium shades of the color chosen on the mobile eyelid and the dark shade on the outer corner and then blend them to look natural.
Tips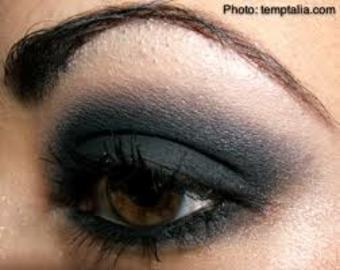 This being said, formal evening events require earthy shades for the makeup which have to be applied on the face in a way that looks natural.
Sources and Citations
how to do makeup
Comments
Most Recent Articles
How To Make Your Eyes Pop With Makeup

Since the eyes are the most expressive feature of our faces, let's enhance their beauty and make them pop with the some nice eyes makeup ideas.

How To Use Makeup For Clearer Looking Skin

Every woman simply loves to put makeup on as they all want to look beautiful. It is the natural instinct and a very involuntary likeness for looking pretty that could be found in every woman...

Ways To Cover Up Skin Imperfections

There are countless skin problems that people, mostly women, encounter as they age. Because of these skin problems, it gets even harder for women to look flawless and beautiful. With this, m...