Introduction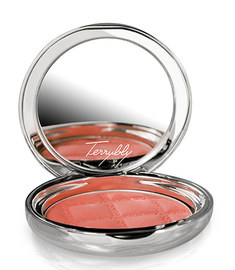 Every woman simply loves to put makeup on as they all want to look beautiful. It is the natural instinct and a very involuntary likeness for looking pretty that could be found in every woman. They do every possible thing to look beautiful and sometime this struggle for beauty makes them lose their natural beauty as the excessive chemicals in the cosmetics and skin care products and they're more than necessary use makes the skin lose its nutrients. It comes like a double trouble situation where you had already been making much effort to look beautiful and this made you lose even that you already had. So what is the best way to get the clearer looking skin even with the makeup?
Step 1
Here is a collection of very efficient and well experienced tips for the makeup that would definitely result in a natural look for you and at the same promising a clearer and fresher skin too. There are only a few women around us who have flawless skins that they can enjoy without any makeup and cosmetics.
Step 2
Most of the women have some blemishes, burns, acne or some pimples that affect their beautiful skin and while they do their best to hide these things using makeup. While doing makeup make sure that you have washed your face thoroughly with a good facial foam and that all the pores of your face have been washed well.
Step 3
To give your face a glow and a smooth look you must apply a generous amount of moisturizer so that your face remains fresh and smooth the whole day. Use some antibacterial soap or a hand wash to wash your hands as you are about to touch your face and the skin of your face is sensitivite It is always better to avoid your skin from germs to keep it smooth and healthy. Conceal the spots and blemishes on your skin using a concealer, make sure that you pat the concealer gently on the spot and keep doing it until the color of the spot blends with your skin. This way a natural look of your skin will not be lost.
Step 4
However, be careful not to put so much concealer that instead of concealing it starts showing off the spot. Now you are done with the fixing of any undesired things on your face, you are now free to add makeup to your skin. You can beautify your eyes by giving them a light and gentle touch of the eye shadows and it is better to mix two of these shades for a natural look.
Step 5
Put a fair amount of blush on your face using a brush and gently smoothen all of it on your face. This way you will be satisfied with your makeup and get a smooth natural looking skin.
Tips
Following the above tips can help you achieve a natural looking makeup. Always remember that anything used in excess of everything is bad, it applies to makeup too. Stay simple, stay charming.
Sources and Citations
www.allure.com
Comments
Most Recent Articles