Top 5 Free Download MP3 Sites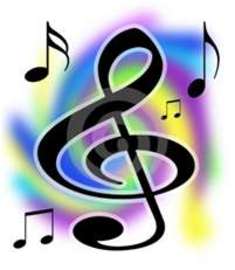 With most MP3 downloads ranging from $0.69 to $1.29 a piece, many music lovers are looking to save money with free downloads. Believe it or not, there are quite a few free download MP3 sites. They are all completely legal and spam free. For the most part, the bands listed are unsigned or independent. Some sites offer a combination of free and paid music, with some bands offering up free music while asking for a small donation if you like their work.
Unlike many supposed "free" sites, none of these require you to pay for a monthly membership. You are also free to use the music as you see fit. However, to keep music downloading legal, do not sell what you download. You can share it with others, burn it to CD, place on it MP3 players and place it on as many computers as you want. Free in this case truly means free.
Step 1
Jamendo is by far the best free site for downloading MP3s. The artists offer up both single songs and full albums. You do have to join the site in order to download anything. Creating an account requires nothing more than your email address and a password. Files are downloaded to any folder you choose and no special software is required. You can preview all music before downloading to see if you like it or not.
Searching for music can be confusing at first. The best way to start is by using tags. You can also view playlists and most popular downloads from other users. Jamendo offers music in a wide variety of languages with English and French seeming to be the two most popular offerings. You can see the language before you download. There is a large selection of music in every genre, including pop, rock, country, rap, instrumental and more.
http://www.jamendo.com
Step 2
Bandcamp is a site for unsigned and independent artists to list their music. The artist sets their own price. Many artists actually offer their music for free. For instance, the lead singer for the Ataris uploaded an entire acoustic album for free. Some artists list their album as "for sale," but offer the option to choose $0.00 as the price. If you truly like the artist and want to support them, considering paying a few dollars. This entices them to offer more free songs to their fans. Only about a third of Bandcamp's MP3s are currently free, but the amount changes depending on the artists currently offering music. Bandcamp does not require an account to download files.
http://www.bandcamp.com
Step 3
The Internet Archive is a great place to search for free MP3s as they offer a variety of public domain music and audiobooks. You can also find live and rare performances from popular artists. No account is necessary to download files. The offerings are rather obscure and random. For those looking for classical music, the site is a dream come true.
http://www.archive.org
Step 4
If you're a hard rock or punk fan, you may want to check out the free download MP3 site StereoKiller. You won't find any cookie cutter pop here. Instead, you can find some of the best downloads from indie and established rock bands. For instance, Death Cab For Cutie has several songs available for free. You can also stream music and check out reviews of upcoming albums and artists. This is a great place to discover new bands as well. You will need an account to participate, which is free. You can choose to use your Facebook account, if you want.
http://www.stereokiller.com
Step 5
The Free Music Archive was created by the Jersey City radio station WFMU in 2009. The site gathers free legal audio and considers itself to be a social music site. The offerings are extremely random and varied. You'll find mainly remixes and indie artists here, with a smattering of live performances. The site currently offers over 22,000 free MP3 downloads with more on the way. You have the option to donate to artists if you choose.
http://www.freemusicarchive.org
Tips
Be sure to check out your favorite paid music download sites such as iTunes and Amazon for daily free downloads. Many popular music blogs also offer free downloads on a daily or weekly basis. Be ware of any site promising unlimited free downloads of top 40 hits for a single one time membership fee as these are normally scams.
Comments
Most Recent Articles
Top 10 free download mp3 websites

If you are searching for music online for free, here is a guide to the top 10 best sites available for free download mp3 for free. The websites are given in random order. The websites requir...

How To Download Mp3 Free

The Internet has made it possible for you to download mp3 free. How can you download mp3 free? You have numerous choices, but you can download mp3 free with a program called JDownloader and ...

How To Download Free Mp3

The American economy is going downhill. The economy has been going on a downward spiral for 5 years now. Many people barely live paycheck to paycheck. Food prices and gas prices keep increas...