Introduction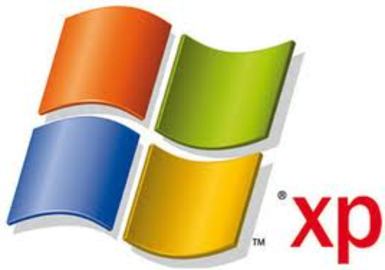 Windows XP professional is an operating system made by Microsoft Corporations. It was made for both personal and business use, for PCs and laptops. Windows XP Professional is the most successful operating system manufactured by Microsoft and hence used by the majority of people. As it's the mostly used operating system so people face lots of difficulties using some of its functions but there are many tips and tricks handling those problems. We can take some tips for windows XP professional.
Step 1
Sometimes we may face issues with our mouse-clicks. The button starts giving us trouble and stop clicking. Now you can active any window that is opened currently without clicking on that and just moving the cursor over it. There is a small application provided by the operating system called Tweak UI. In some cases, it's not functional or will not install in the system, but you can always download it through the Microsoft website. Start it and click X-Mouse (left pane) as the clicking option is always done through the left button so select left pane. Click ok and close the Tweak UI screen.
Step 2
In Windows XP professional, you have an option to make as many user accounts as you want. And you can hide those specific accounts from your welcome screen if you want. Just open the Tweak UI, an application present in the windows and if not can be easily downloaded through Microsoft's websites. Run it and click the menu logo in the left pane, and you'll see the list of user accounts in the right-pane list box. Uncheck the respective entry which you want to hide from the Welcome Screen. To show the account, put a checkmark on the entry. Click OK and close TweakUI.
Step 3
In Windows XP professional if you want your new documents to be cleared on each reboot, then it's not a problem. If the Clear Recent Docs on Exit policy is enabled, then the Recent Documents on the Start Menu may get cleared each time you restart your computer. However, it will store the documents that you've opened during the windows are running. To prevent the document history from being cleared on every restart set the Clear Recent Docs on Exit registry value to 0. This feature will be enabled and disabled from the Tweak UI which is already in the operating system and if not then you can easily download it from Microsoft Website.
Other Tips
There's always a yellow balloon coming at the bottom right corner on taskbar in windows XP professional saying about the updates and it get really annoying sometimes. Well you can remove it, simply go to start menu and click on control panel.
Choose the security center option and turn off the automatic updates option. Then click ok and close that window.
We are very much fond of doing multiprocessing which in simple words means that handling more than one application at a same time which may lead the computer in the result of stuck or a reboot.
In windows XP professional if you want to avoid this reboot or stuck than simply press ctrl+alt+del and task manager will open.
Just simply end the task which would not be responding and in the result that specific task would end up and your system will start responding to you.
Conclusion
Windows XP professional allows you to change the internet browser name to one of your favorite names. It's quite simple just go to start menu and click on run. Type Regedit and press enter.
Comments