Introduction
Wearing vintage clothing accessories is not something that everyone can pull off. If you love the look of old, vintage pieces and would like to start wearing them, you'll need to ease into it. Vintage clothing accessories are best not to wear as a full outfit, rather as a few select pieces along with newer clothing. Try and stay with your own style when wearing vintage clothing. By simply adding a vintage twist on a new outfit, you'll feel and look great.
Step 1
Wear a few vintage accessories with new, hip clothes that are your style. Try wearing a pair of skinny jeans and a t-shirt along with a vintage scarf and belt. When you first start to wear vintage clothing accessories, you can slowly start by incoprating the accessories into your every day outfits. That way, you will not come on too strong with a full out vintage outfit. If you have a beautiful vintage blouse that you want to try wearing, pair it with some tight blue jeans and a pair of heels. You'll look stunning and have that new-age vintage feel.
Step 2
Wear vintage clothing accessories that are your syle. There's nothing worse than not feeling good in what you're wearing. Vintage clothes that simply do not look like something you would ever wear should not be worn. If you're not the type of person that would typically wear an animal print jacket, stay away from it entirely. By picking out cute vintage clothing accessories, like blazers, t-shirts, simple blouses, and modern shoes, you'll look and feel great in your new vintage outfit.
Step 3
Never over do it with vintage clothes all from one era. Remember, every day is not a Halloween party and you certainly do not want to look like you just stepped out of the 1970's. It is never a good idea to wear a complete vintage outfit that you would have seen women and men wearing 40 to 50 years ago. When you wear vintage clothing accessories, the idea is to update it and have it look as though it is not an old piece, but rather a cool new one that no one else has. Mix and match vintage clothing accessories from different time periods to get a unique look. When you mix a vintage skirt with a new, oversized t-shirt, you'll have a brand new outfit that you won't see anyone else wearing.
Tips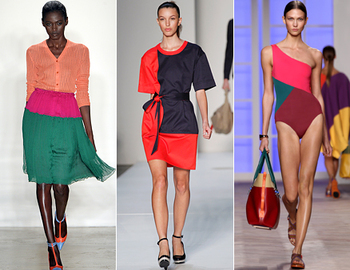 Take ideas from the runway to piece together your vintage outfits. Runway outfits are not always entirely new outfits. Many times, designers will take a vintage accessory and pair it with their new designs. This is something that you can easily do at home. Find celebrities online whose style you admire and want to look like. By having inspiration, you can find amazing vintage clothing accessories that you may not have taken a second look at. Vintage clothing accessories can be pricey, but not if you know the right places to look. Try small thrift stores to find classic vintage options. When shopping for vintage clothing and accessories, you may have to look through racks and racks of items before finding clothing that you love.
Comments
Most Recent Articles