Introduction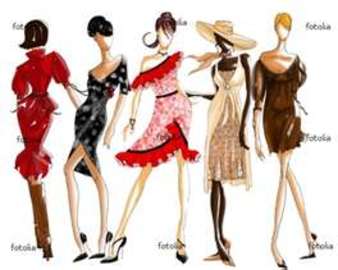 Fashion is style and wearing clothes in style is fashion. People say that fashion keeps on changing. Some people tend to wear whatever is in fashion. They tend to ape the TV models and film actresses whether it suits them or not. Some people are so obsessed with fashion that whatever they see they should have in their wardrobe. Fashion to some people maybe what is available in the showrooms but fashion to many may also be what is comfortable.
Step 1
So what is Fashion? As per books and other fashion designing institutes whatever the latest style and whatever the celebrities wear is fashion to many people. But in actuality fashion is different for different individuals. It is not necessary that every fashion will suit every individual. People should not just ape the modern styles but should be careful to select what they wear.
Step 2
Now the biggest question is that how to select fashion? The fashion boutiques and shops are full of a huge variety of clothing and it becomes very difficult to select something which is trendy as well as comfortable too. Moreover it should suit our purse strings too. Well the thumb rule in selecting fashion is a dress that is trendy yet makes u feel comfortable in it. Any dress or accessory that suits an idividual and looks good is a fashion for the individual. Different people have different tastes.
Step 3
One does not become Madonna by just aping her style; it should go along with our lifestyle and our body structure too. Many a fashion guffaws take place for famous celebrities too but the one to be blamed in these cases is the fashion designer themselves. Fashion to make us look better is style but it should not make us look like someone else. Fashion should be entirely a personal choice and if we wear anything that makes us comfortable then it is bound to make us look beautiful. All said and done fashionable clothes do lure people and it is nothing wrong to go ahead and indulge in it. Only the selection should be appropriate.
Step 4
Selection of fashion is based on the body shape too. It is recommended that first people should know what will enhance their positive aspects in the body and what will hide their negative aspects. It is hard to achieve the perfect figure and proper fashion helps to cover the flaws and highlight the plus points. So selection of fashion should be done based on the body type, structure of the body and the clothes that provide style as well as comfort.
Step 5
To sum it all, fashion is what suits every individual. It cannot be common for all but it largely depends on the shape of a person, the height of a person and also on the social background of the individual. Moreover fashion is a combination of style and individual perspective.
Tips
It's essential to develop individual choices in fashion.
Fashion can be selected on the basis of the body frame and individual choices in colours and patterns.
The best fashion to go ahead is the one in which we comfortable.
A fashion statement is one which is flexible and good for all individuals.
Sources and Citations
http://www.howtolookgood.com/dress-for-your-shape/tall/
Comments
Most Recent Articles