Introduction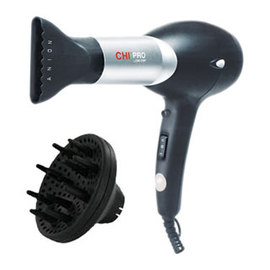 While many may think that the type of your hair dryer really does not make a difference, it actually does. Depending on the way that you like to style your hair, the hair dryer can make all the difference. Perhaps you are looking to dry you hair quickly, or want a more sleek and smooth look, the top 5 hair dryers can do all of this and more. You can purchase the top 5 hair dryers at your local retail store or online from hair product retailers.
History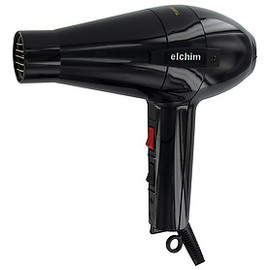 Hair dryers have come a long way in the last decade. Years ago, hair dryers only had one or two settings and were simply used as a means to dry your hair faster than air drying. Now, there are hundreds of different hair dryers that offer a wide selection of heat settings, power settings, and more. A hair dryer does not simply function as just a hair dryer any more. The top 5 hair dryers can be used as a fast way to dry your hair, to straighten your hair, and to curl your hair.
Features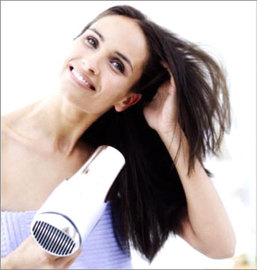 The top 5 hair dryers include the Sedu Revolution Pro Tourmaline Ionic 4000i, Solia 1875W Thermal Ionic, Elchim 2001 Professional, BaByliss PRO TT Carrera 2 Tourmaline 3000, and SuperSolano The Original. Each hair dryer offer it's own settings, features, and uses. The Sedu Revolution Pro Tourmaline Ionic 4000i hair dryer has a price range of around $200. This hair dryer has an ion drying feature and provides your hair with healthy heat instead of drying it out and potentially frying the hair. The Sedu is a professional hair dryer and will leave you hair healthier and smoother than ever before. The next of the top 5 hair dryers is the Solia 1875W Thermal Ionic hair dryer. This dryer costs around $150. When using the dryer, your hair will not be left frizzy or dry. The cool function will also let you effectively dry your hair on a cool mode. For around $120, you can own the Elchim 2001 Professional. This dryer has been known to last for years and is well worth the price. There are seven speed and heat settings, as well as super fast drying with a high pressure airflow feature. Another one of the top 5 hair dryers is the BaByliss PRO TT Carrera 2 Tourmaline 3000. For just $100, you will receive a 3 year warranty in case anything happens to your hair dryer. An ultra slim nozzle and ceramic ion heat settings will dry you hair in just minutes. The last of the top 5 hair dryers is SuperSolano The Original. The SuperSolano averages at around $150 unless you find it on sale. There are two speed settings and three heat settings for you to choose from. Say goodbye to fly-aways and dry, frizzy hair when using this dryer. There is even a removable filter so that you can easily clean out the hair dryer.
Tips and comments
Read reviews on the top 5 hair dryers before making a purchase. User reviews will give you an idea of how the hair dryer functions and if others are happy with their purchase.
Comments
Most Recent Articles
The 10 Best Products For Hair

Hair completes the human body. In the old days when companies entered the cosmetic business, and started to launch products for hair it was said that they are poison for hair and in fact the...

What Is the Best Product Line For Frizzy Hair?

The very sight of your hair puffing up and frizzing out can turn an amazing day into a nightmare. Frizzy hair is not easy to manage, but there are many products out there that can help you k...

The Top 5 Tools For Hair

When you want to look your absolute best, a well-coiffed head of hair sets the tone for all other aspects of your appearance. Great makeup, clothing, shoes and accessories can look less than...